Even though most seem to have come around to the idea, there's still a few of you that are pissed Oculus VR was bought out by Facebook. But what if other beloved companies, like the one behind Star Citizen was also bought out by the social network? Don't worry, it won't. In-fact founder Chris Roberts has said that Cloud Imperium will never be sold to any big corporation.
This comes out of an open letter to the Star Citizen community, where Roberts opens up by saying that he doesn't think Oculus sold out in the move, and that's because he understands what Oculus needed to push itself into the mainstream: capital, lots and lots of capital. Introducing a new, innovative technology takes huge amounts of cash – Microsoft spent over a billion dollars on the development of the Xbox One – and now he hopes it'll have more than enough.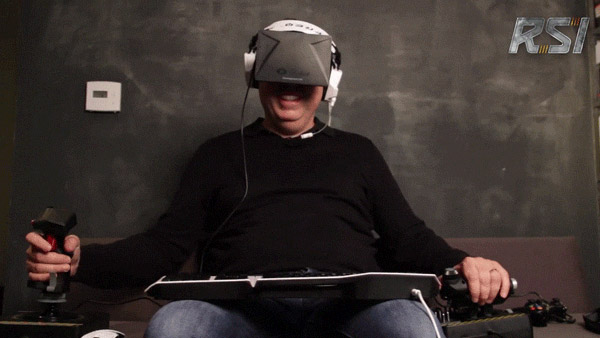 "Tell Mr Zuckerberg to call back, I'm busy."
"My hope is that Facebook's funding will let Oculus compete with much bigger companies and deliver an attractively priced consumer headset at the scale needed for mass market adoption without the loss of the incredible passion that convinced me to back the project," he said, offering a slightly different view to the snubbed-feeling Notch.
However, positivity aside, he wouldn't ever go the same route with Star Citizen and Cloud Imperium, as it just isn't necessary. "To mass-produce hardware like the Rift, you need an outlay of hundreds of millions of dollars. Luckily our ships are digital so we have hardly any cost of goods, just the cost of developing the universe of Star Citizen and running servers that Star Citizen's universe will be simulated on," he said. "Thanks to the generosity of the Star Citizen community we have these two things covered."
Oh and they just hit $41 million in funding and have started work on procedurally generated content.
KitGuru Says: The writing is on the wall at this point. Without financial backing, Oculus could very well have been overtaken in the VR race by the likes of Sony, which while having the silver VR medal, isn't too far behind.