Grid 2 is the sequel to the racing video game Race Driver: Grid. It was developed and published by Codemasters. The game includes numerous real world locations such as Paris, numerous United States locations, and many more, and also includes motor vehicles spanning four decades. In addition, it includes a new handling system that developer Codemasters has dubbed 'TrueFeel', which aims to hit a sweet spot between realism and accessibility.


We tested the GRID 2 engine at both 720p and 1080p. At both resolutions we selected the HIGH preset. At 1280×720 we enabled 2AA, but disabled anti aliasing completely at 1920×1080.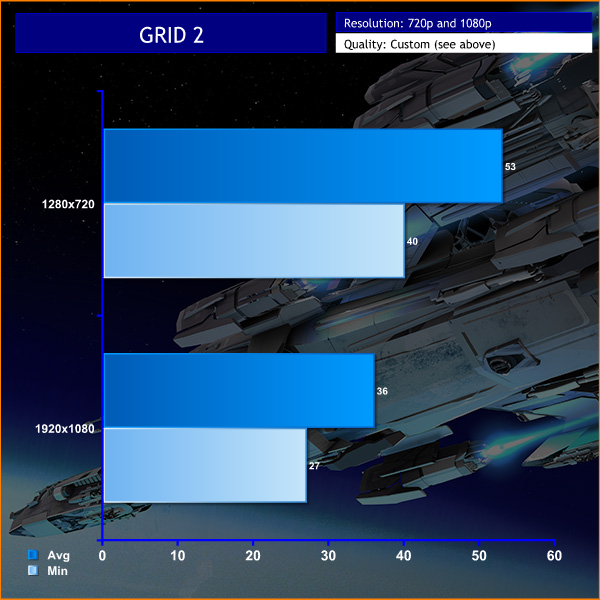 Fantastic results with GRID 2- maintaining smooth frame rates at both 720p and 1080p. Intel integrated graphics by comparison would never be able to power this engine at 1080p with the HIGH preset enabled.