EA is not the most well loved company. In fact it earned the most hated company in America award several years in a row. But now and again, it does something right, like giving Dungeon Keeper away for free. Not the claimed "free to play," mobile title that tried to milk cash from you just to build a treasury. No, this is the real deal, the original, bile demon and dark mistress sporting Dungeon Keeper. It's now free on Origin.
Dungeon Keeper holds a special place in my heart. It was one of the first PC games I really remember playing with my old man after transitioning from consoles. We competed to see who could progress through the levels the fastest and when my save was corrupted near the end, he let me copy his save game and I ended up 'winning.'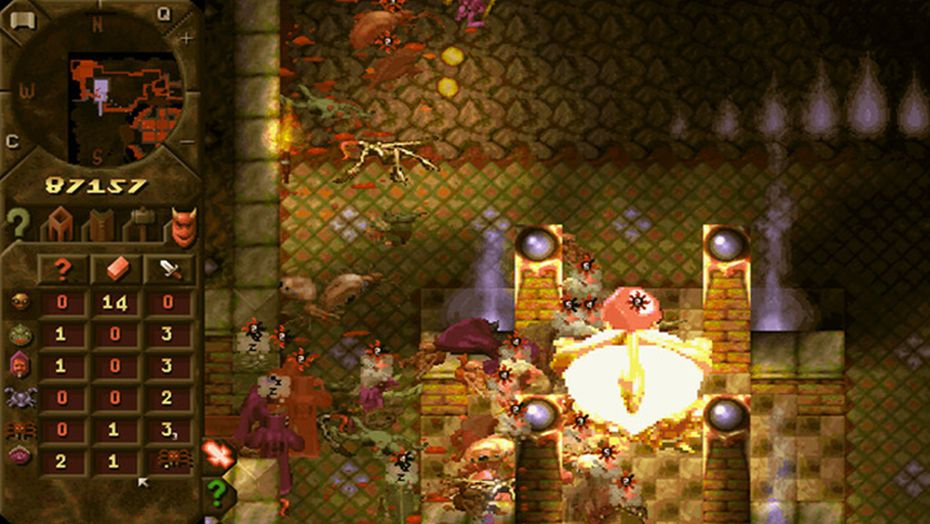 I bet you guys can still remember the 'hum' as your imps claim land in your name
It was a fun time and a fun game. While I may have missed the sexual overtones of the Dark Mistresses at my tender age, I sure did love the fart humour. The deeper strategy of combinations of different minions might have escaped me, but I still enjoyed piling in with armies of warlocks and trolls, setting off perfectly timed boulder traps and creating elaborate separate dwellings for the horned reapers.
And who didn't love slapping a few imps around?
Dungeon Keeper was and is, a great game. It doesn't look as good as it might once have done and there are some features which the second introduced which were very welcome, but the original Dungeon Keeper is still a great game and this weekend you can download it on Origin for free.
So if you haven't had a new game or played an old one in a while, give Dungeon Keeper a download and see how you fair in taking on the forces of good.
KitGuru Says: This might be about the only thing that can halt my quest to build a globe-travelling VTOL aircraft in Kerbal Space Program. God damn is that difficult.