Valve CEO and founder Gabe Newell took to Reddit in the early hours of this morning to take part in an Ask Me Anything (AMA), where he answered questions about his love of the Portal games, a movie set in that universe, Steam's support system, virtual reality and more. He even answered a question asking about the status of a third Half Life game.
When it was announced that Newell and other members of the Valve staff would be conducting an AMA for the fledgling The_Gaben subreddit, there was much rejoicing and mockery. Excitement at its potential, but curbed by many who suggested he wouldn't answer the big question that is so commonly asked in a (sort-of) joking fashion: is Valve working on Half Life 3.
Half Life 3 confirmed?
To that Newell did somewhat as expected and didn't confirm nor deny its existence, stating that "the number 3 must not be said." He did however state that Valve is still working on fully-fledged single player games and that recent rumours of Half Life 3's cancellation were (probably) bogus.
Newell went on in another answer, to confirm that a movie within the Half Life universe was still planned. The same goes for a movie in the Portal universe, both of which he said are "coming," and may still be in development with J.J. Abrams. The fact that the director recently stated he wouldn't be working on any more reboots for a while does suggest he's working on entirely new IPs.
Engines, virtual reality games and hardware
With regards to Valve's Source 2 engine, Newell was asked what Valve had planned for the long-in-development game engine. His response was that Valve would continue to use it as the "primary game development environment," for Valve projects, including as the "foundation of some unannounced projects."
The plan in the future he says, is to make it so that everyone at Valve makes projects on the same engine. He also said that Valve hopes to make Source 2 available free of charge at some point too, much like other high-end gaming engines now are.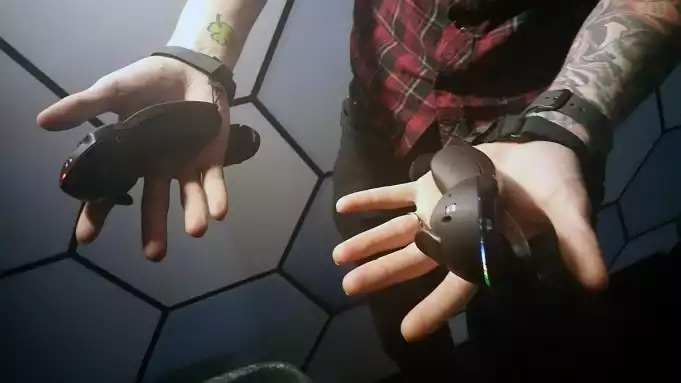 Source: ShawnWhiting/Twitter
When asked about a more general outlook for Valve's future, Newell responded by saying that: "The big thing right now is broadening the range of options we have in creating experiences. We think investing in hardware will give us those options. The knuckles controller is being designed at the same time as we're designing our own VR games."
He also said that he was particularly interested in brain-computer interfaces and that Valve was researching into advanced artificial intelligences. It could be that Valve starts to use a lot more machine learning in the future.
Steam support
Along with questions relating to a game who's number shall not be mentioned, one of the most common questions and/or complaints to Newell throughout the AMA, was about Steam support. The response times and structure of the digital store's support system have been heavily criticised over the years and it turns out Newell is well aware of this.
He said in several places that he was looking into improving the support system on Steam, but that it was an ongoing project.
"Since the last AMA, we've introduced refunds on Steam, we've grown our Support staff by roughly 5x, and we've shipped a new help site and ticketing system that makes it easier to get help," he said. "We've also greatly reduced response times on most types of support tickets and we think we've improved the quality of responses."
Moving forward, improving response times further was at the top of the agenda, as well as adding more support staff in different regions around the world, to offer "better native language support."
Porn games and popups
What content is and isn't allowed on Steam can often seem arbitrarily decided by Valve, especially when it comes to salacious or sexual content. When asked by one commenter about games that could be considered pornography getting on Steam, or at least doing so in a guise that doesn't hurt their artistic integrity, Newell said that Valve saw it as a couple of distinct issues:
"In principle, there are two problems to solve. The first is a completely uncurated distribution tool for developers," he said. "The second is a toolset for customers that allow them to find and filter content (and people are an instance of content most obviously in multiplayer) that is best for them."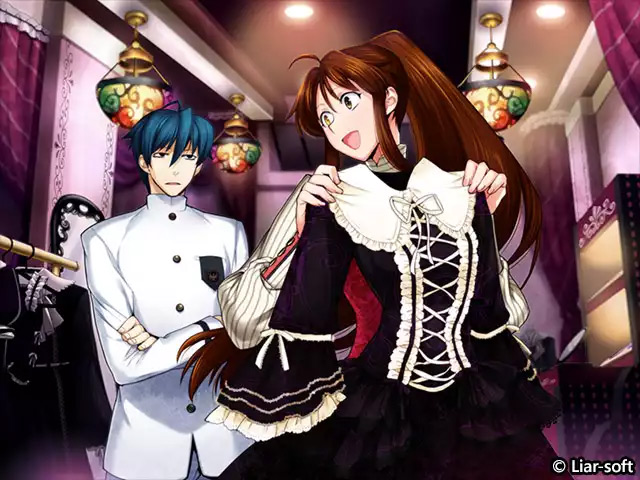 Source: Liar-soft
This suggests that Valve would potentially allow more risque content on to Steam, but that it will need to build more robust filtering systems so that people can avoid such games if they prefer.
Another aspect of Steam that people want to shine a spotlight on is notification pop-ups. The little push notes that appear telling you an event has started, or your friends have come online, can sometimes knock people out of games or at least distract from what they're doing.
Newell said that Valve will consider adding an option to disable notifications in the future.
Discuss on our Facebook page, HERE.
KitGuru Says: There were a few other questions Newell answered throughout the AMA, but these were the most interesting and important. Were there any questions that you guys wish he'd answered?
Image source: Freddre/Deviantart