We should have seen it coming. The '90s were all about dinosaurs, and the '00s were all about zombies, so of course this decade would be all about dinosaurs again. Not every game needs to be like Ark: Survival Evolved though. In-fact, the games we play with dinosaurs should be a lot more nerve racking, as these are giant beasts that could stomp on us very easily; which is exactly what our VR equipped player character looks set to try to avoid in the upcoming Robinson: The Journey from Crytek.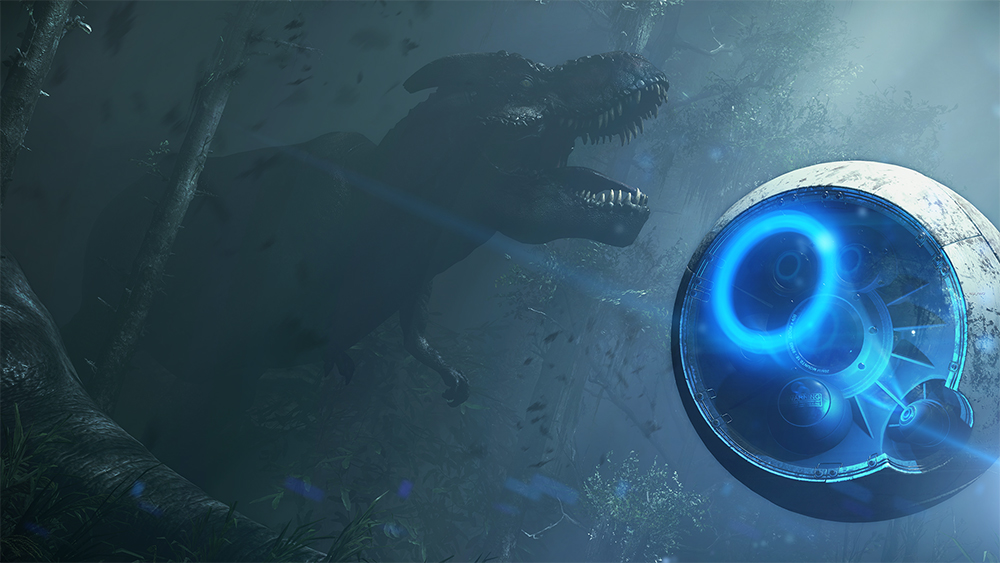 Shown off in a trailer at Sony's press conference at the Paris Games Week, Robinson: The Journey highlights just how monstrous the creatures of a prehistoric world are, how dangerous they can potentially be and how just admiring them from far-too-close, could be a very fun part of the game. Clearly though, not all of them will absent mindedly stomp around you; some of them will want to hunt you.
[yframe url='http://www.youtube.com/watch?v=AOZtqDhQP44′]
And that will be terrifying in virtual reality, which is what this game was designed to showcase. We saw a demonstration of this sort of technology earlier this year in a Crytek trailer called Back to Dinosaur Island. At the time (and still, arguably) it was the best looking VR demo yet released and if the new Robinson trailer is anything to go by, that seems unlikely to change when the game is finally launched.
[yframe url='http://www.youtube.com/watch?v=DCftdpZ9lIs']
Indeed that's the demo that got Crytek into thinking it should make a full experience too, as the feedback for it was so positive.
"What are we striving to achieve with Robinson: The Journey? You could say it's about recreating that level of authenticity on a much, much grander scale," said executive producer Elijah Freeman on the PlayStation Blog (via EG). "That means not just making something visually stunning, but also telling a story that is emotionally engaging and which resonates with players beyond the game world."
Although we don't have a confirmed release date, Robinson: The Journey will launch sometime in the first half of 2016, with support for both the PC and PS4 and presumably Oculus Rift, HTC Vive and PlayStation VR.
Discuss on our Facebook page, HERE.
KitGuru Says: This is one VR experience I'm very excited for. I imagine it'll be pretty terrifying, but in a more "holy s*** that's going to eat me," rather than the usual horror game, "ah, get away from me you creepy girl."