Sony Online Entertainment recently announced its free to play title, H1Z1, another zombie survival game. Like with any free to play game, monetisation will play a huge part in the title's success so trying to keep things fair and balanced is key. SOE had its first monetisation planning meeting this week and has revealed the current plan of action on Reddit.
The game won't try to make you pay for weapons but it will be selling character slots, here's the full breakdown:
"We will be selling wearables. We felt like this will be a good, fair revenue generator. However – we recognize how important finding wearables in the world is so you'll be able to find and craft a lot of stuff. We agree that's something important. We've also come up with a pretty awesome idea to let players who kill other players loot stuff. So if a player has a black ski mask and gets killed by another player, that player can wear the ski mask for a few deaths (we have durability in the game. Station Cash wearables won't degrade at all but when you loot something.. it will degrade. Please note the original player always keeps their SC purchased wearables. This gives the great feeling of whacking some unsuspecting fool who decided to bring a knife to a gun fight."
"We will NOT be selling Guns, Ammo, Food, Water… i.e. That's kind of the whole game and it would suck in our opinion if we did that."
"Nor will we sell boosts that will impact #2."
"Emote Pack – of course we'll have the basics for free. But we felt like this is another good and fair revenue generator."
"Character slots – feels reasonable"
"Crates – You can find crates sometimes in game. They're filled with random cool stuff from the store. We're considering letting you see what's in them before you buy a key (ala Dota 2.). This idea isn't fully locked yet."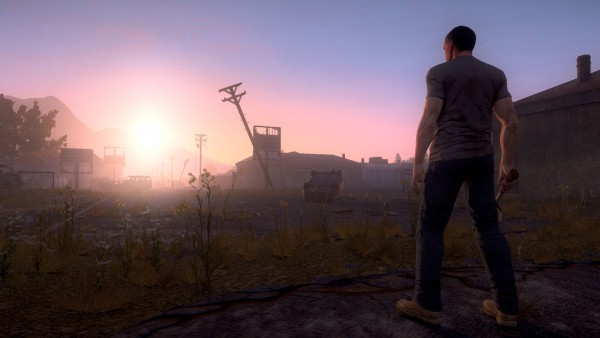 As you can see, SOE is trying to keep the game fair but all of the above points are subject to change as nothing is final yet. According to the Reddit post, we can expect some more news as soon as next week.
Discuss on our Facebook page, HERE.
KitGuru Says: H1Z1 sounds like it could give DayZ a run for its money although, things are still a little unclear on SOE's early access plans for the title. People who want to help test the game will have to pay $20 but what are early adopters going to get for that money? Especially since the game will be going Free to Play shortly after its time in Steam's Early Access.