Last week was capped off with some major news coming out of Sony. According to credible sources, Sony is currently preparing its own competitor to Xbox Game Pass, codenamed 'Spartacus'. The idea sounds great in theory, but looking into the current plans, Sony is missing some crucial elements that have made Game Pass successful. 

The initial leak comes from Bloomberg's Jason Schreier, who has an excellent track record when it comes to inside reporting. Through a mix of internal documentation and speaking with sources, the report notes that Spartacus will combine Sony's other subscriptions and add new tiers. The first tier is simply PS+, while the second tier adds on a library of PS4 games and eventually, there are plans to include select PS5 titles too. The third tier will offer all of the above, and add on 'extended demos', cloud game streaming and a library of backwards compatible games from Sony's previous console generations.
Sony apparently has no plans to include PS exclusives with its tier 2 or tier 3 subscription on day-one, nor does it plan to expand to multiple platforms by bringing streaming to more devices or offering a PC version of the subscription that includes PS4 titles that have made it over to the platform, and this is where the problem lies.
Xbox Game Pass promises first-party, Xbox-published games to all subscribers at launch, and there is no generational split involved. It doesn't matter if it was an Xbox One game or an Xbox Series X game, if it is published by Xbox, then it comes to Game Pass. Microsoft has also expanded its efforts to work closely with other publishers to ensure some major third-party releases also come to Game Pass on day-one.
Beyond that, Xbox Game Pass has been able to grow thanks to support across multiple platforms, with the service being accessible via cloud on mobile devices and low-power PCs, while those with a dedicated gaming PC or Xbox console can subscribe and download games to play natively.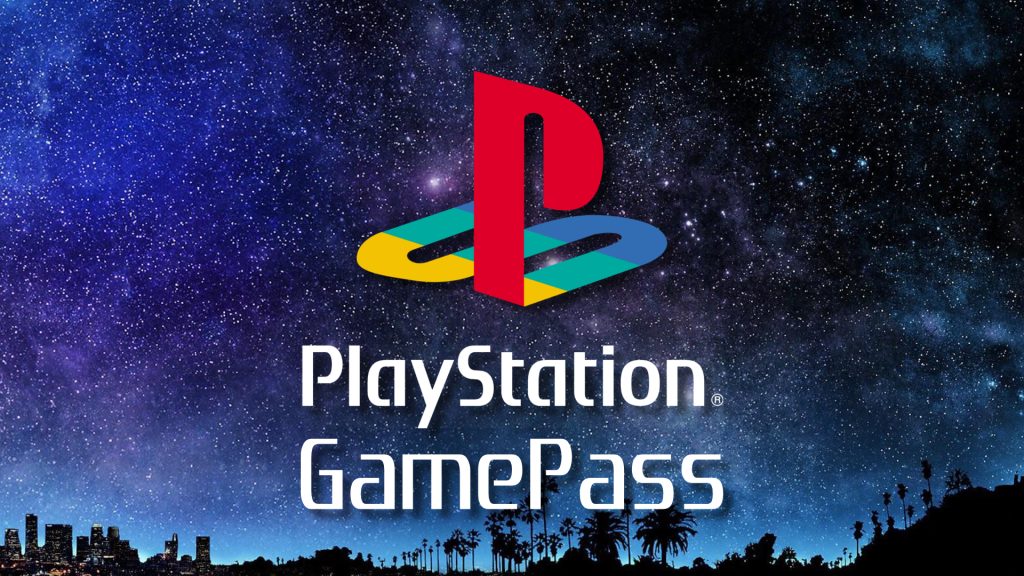 If Sony is trying to position this as its alternative to Xbox Game Pass, as reports currently suggest, then it is going to have to do more in these areas to really compete. A catalogue of last-gen games isn't going to keep people subscribed to the highest tier for very long, as many may pay for a month, get their nostalgia fix and then bounce. Xbox Game Pass avoids this issue by having a steady stream of new releases, giving subscribers incentive to stick around. By spreading things out across platforms, Microsoft can draw players into the Xbox ecosystem without needing to sell them a physical Xbox, which is a pretty good advantage right now with the current console shortage.
The main counter-point we see against Xbox Game Pass is that it is too good to be sustainable, meanwhile Microsoft has continued to prove that it absolutely is sustainable and will continue to be moving forward. They took a massive risk with Game Pass, but committing to the service and doubling down on the value it provides is paying off, with Game Pass revenue often appearing as a highlight during Microsoft's quarterly earnings reports.
In its current form, Sony's proposal for Spartacus feels painfully safe, and if the company really wants a PlayStation service to unseat Xbox Game Pass as the best deal in gaming, then it is going to need to take on more risk by offering a steady stream of new titles and broaden its horizons to draw in players that aren't already heavily invested in the PlayStation ecosystem.
Now it is important to note that Xbox Game Pass did not initially include first-party games at release when it was first announced in 2017. That change came later, in 2018, and that's when the service really started gaining momentum. Sony could start small and build up to eventually offer new PS5 games at release, but it would not be wise to market this as 'PlayStation's answer to Game Pass' until they are in a position to do that.
Alternatively, as long as Sony can keep monthly prices down to a reasonable level, there could also be success in the EA Play approach, which offers a cheap subscription for access to games six months to a year after launch. The key here is pricing, and with Xbox Game Pass Ultimate priced at £10.99 per month, and EA Play priced at £3.99 per month, Sony's subscription would need to position itself between these two price-points. Currently, PS+ costs £6.99 per month on its own, so I have some major doubts that Sony will be able to match Xbox Game Pass or EA Play when it comes to both monthly cost and value to the consumer.
With all of that said, this is an interesting step for Sony and the company definitely needs to shake up its subscription offerings in the wake of Xbox Game Pass. Hopefully in a few months time, more official details on this will come to light and we can start to really judge the value proposition.
Discuss on our Facebook page, HERE.
KitGuru Says: I have an Xbox Series X and a PS5 – if Sony can deliver a service truly on par with Xbox Game Pass, then they'll have my subscription. Based on what has been revealed so far though, it doesn't seem like this will be a true answer to Microsoft's service.