Microsoft Corp. has confirmed that its Nokia Lumia 2520 media tablet is no longer in production. Essentially, it means that there are no more devices powered by the company's Windows RT operating system that are manufactured in high-volume quantities.
Last week Microsoft halted production of its own Surface 2 slate featuring Windows RT operating system. This week the company revealed to PCMWeb that it had also stopped production of the Nokia Lumia 2520 media tablet. The Surface 2 and the Lumia 2520 were the last Windows RT-based tablets that remained on the market.
Microsoft Windows RT operating system has failed to gain popularity among end-users and hardware makers because it cannot run traditional applications designed for x86 microprocessors. As a result, the ARM-powered tablets from Microsoft and Nokia have also failed on the market.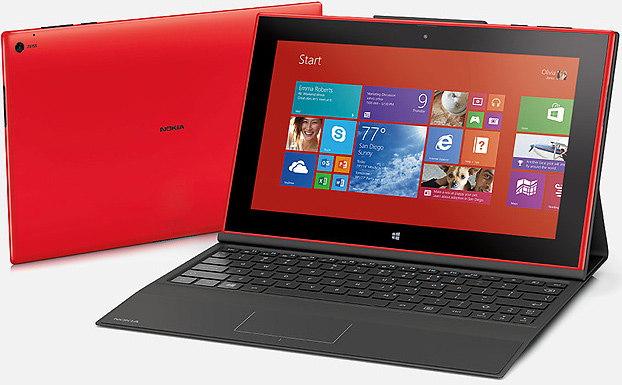 At present both Surface 2 and Lumia 2520 media tablet are sold in select stores in various countries. However, since they are no longer in production, soon the stock will be depleted and the devices will cease to be available completely.
Microsoft's next-generation Windows 10 operating system will support both x86 and ARM processors. As a result, it is possible that the company will introduce new ARM-based slates in the future.
Discuss on our Facebook page, HERE.
KitGuru Says: Keeping in mind tremendously low popularity of Windows RT-based gadgets, the Lumia 2520 will hardly be missed…