Previously with Windows RT, a specially developed version of Windows 8 made for ARM processors that ran on Surface (not Surface Pro) tablets, there was access to the desktop, but there was no way to install desktop apps. With Windows Phone 8, even though the core of Windows 8 was inside, there was obviously no access to the desktop at all. With Windows 10, Microsoft wants to simplify this a bit.
Starting with Windows 10, devices that have a screen size of less than 8 inches will not have access to the desktop at all, and as such will also have no access to desktop (Win32) apps. Any PCs 8 inches or larger will have access to the desktop and desktops apps, just like they do now.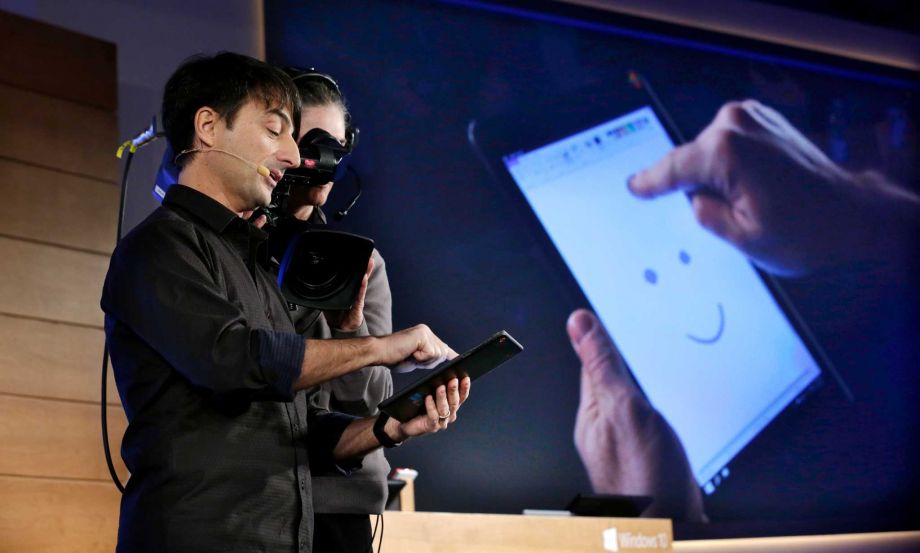 @marypcbuk @jackschofield @ExNokian @sbisson @dinabass 8″ & up = "desktop" w/ win32 apps. < 8″ = phones, phablets, sm tablets. No dsktp.

— joebelfiore (@joebelfiore) 26th of January, 2015

So any devices with a screen size below 8 inches will be running the same OS as Windows 10 phones, where of course it would be mad to have access to a full desktop and win32 applications. All apps on these devices will have to come from the Windows store and will be properly vetted by Microsoft first, as all Modern and Windows phone apps are at the moment.
While this may not be what you wanted to hear if you have a 7 inch tablet, it's probably for the best, trying to use the desktop today on an 8 inch screen is not a great experience but it does work (as I'm writing this from an 8 inch HP Stream 7 right now) any smaller than 8 inches and almost any usability is gone. This should also clear up the confusion surrounding Windows RT which was always a confusing experience for consumers, with it's desktop that couldn't really be used for anything other than Office.
Discuss on our Facebook page, HERE.
KitGuru Says: I have had a few friends who have been confused by the whole Windows RT debacle, wondering why the desktop is there but they cannot actually install apps on it. This should help clear that up and it will also help both marketing and consumer understanding. With one clear rule: If it's under 8 inches it doesn't have a desktop or desktop apps.
Photo credit: Elaine Thompson / Associated Press