Phishing emails are still one of the most effective methods of capturing people's personal details without them realising it. It was how the Fappening came about and countless leaks and hacks have been possible purely because people were tricked. So make sure you're extra vigilant in the future, as a new phishing scam is going around using people's home addresses to make them think it's legitimate.
The fishy emails have been arriving in inboxes over the past few days, with variations on a similar theme which claims that the recipient owed money to a (often real) company, usually a specific sum north of £800. The communiqué suggests that the amount is outstanding and has been for some time, encouraging the reader to click on a link to find out more.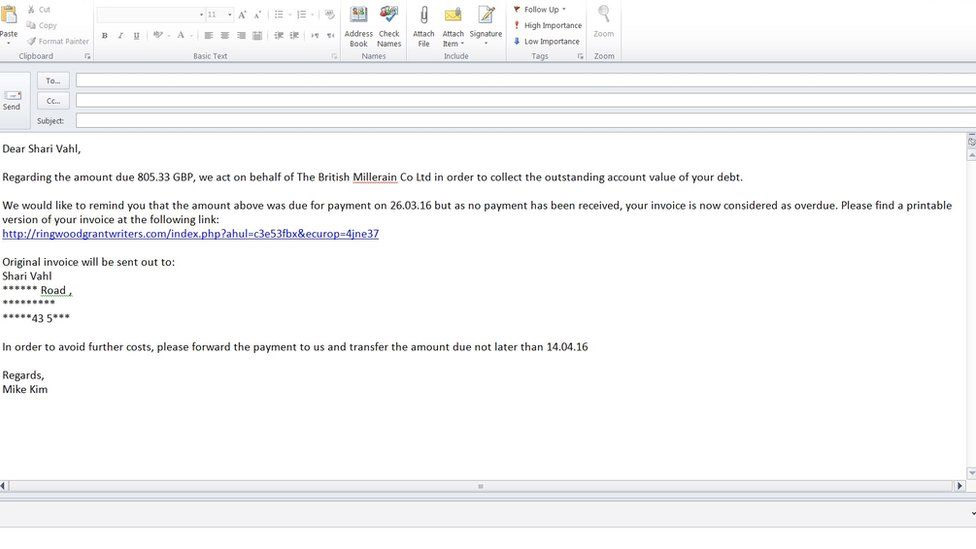 Source: BBC
While some no doubt clicked the link, potentially infecting themselves with malware in the process, others rang through to the respective companies, often concerned or angry that they were being accused of being in arrears. Of course those companies had little idea what they were talking about, no doubt providing some measure of relief, but also confusion.
The identity of those responsible for the phishing attack remains unknown at this time, but it's suspected by security experts, that the people emailed all came from one specific retailer's mailing list, which they believe was hacked (as per BBC).
Dr Steven Murdoch of the University College London, believes that the phishing attack bears some of the hallmarks of Russian gang attempts that have been recorded in the past. He also believed that the biggest threat from clicking links like this, was the potential to infect users with harmful malware like ransomware and should be avoided at all costs.
Discuss on our Facebook page, HERE.
KitGuru Says: As usual guys, don't click links in emails if you don't recognise the recipient. And even if you do, check that it is what it says it is first.