In a rare opportunity, thanks to the United States Marshals Service and Ross Ulbricht of Silk Road fame, you are now able to bid on 50,000 seized Bitcoins. These Bitcoins are currently worth around £7.7 million (or $11.9 million USD) and were seized from Ulbricht when the feds snatched his laptop away from him in a San Francisco library in October 2013.
The Feds have already sold 29,655 of the Bitcoins belonging to Silk Road, to investor Tim Draper last year and at the time, this haul of Bitcoins was estimated to be worth around $19 million (only around $7 million now!), although we do not know how much was paid for them. Even after this second auction, there will still be around 94,000 Bitcoins left under Ulbrichts name as he has filed a claim on them. It is not known if these will also be sold off, but if they are, at today value they would be worth around £14 million (or $22 million USD).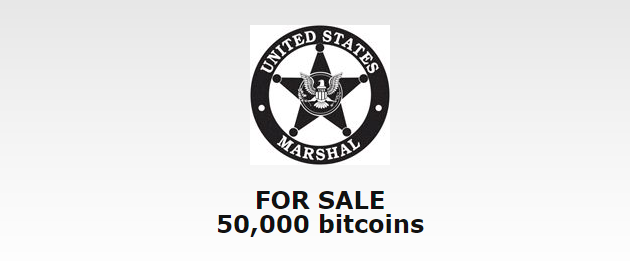 Obviously Bitcoin is still quite a volatile currency, with it just recently recovering from another dip and also recent security concerns regarding Bitcoin exchanges. Bitstamp recently had major security issues and lost around $5 million dollars worth of Bitcoins in the breach also the recent enough closure of the massive, Mt. Gox exchange after to was hacked into. All of this means that buying Bitcoin, especially this much of it could be a very risky proposition.
Having said that, there are now more places than ever to spend your future 50,000 BTC, whether you want to spend them in an Irish pub, the Microsoft store to buy some apps, CEX for some second hand electronics, Virgin Galactic for a trip to space or maybe even Overclockers UK, for some PC parts. There are definitely a lot of chances now as to where you spend your newly acquired fortune.
Discuss on our Facebook page, HERE.
KitGuru Says: Seeing as Bitcoins are on their way up in value again this could be a good investment, for the right price, but then again another big Bitcoin crash and suddenly you have lost millions overnight. Anyone who regularly uses Bitcoins have any insights into this for the rest of us?