Less than two weeks after Apple and IBM agreed to offer enterprise-tailored services with sophisticated security, BlackBerry, whose main customers are enterprises, governments and other organizations requiring advanced security, announced a plan to acquire Secusmart GmbH. The take-over enriches BlackBerry's extensive security technologies with high-security voice and data encryption and anti-eavesdropping solutions.
BlackBerry and Secusmart have earlier partnered to offer Secusmart's technology to customers that have the most demanding security needs. Last year Germany's federal office for information security, which provides classified communications for the country's highest public officials, selected SecuSuite for BlackBerry 10 solution. At present many of German government agencies and almost all German government members, including Chancellor Angela Merkel, use BlackBerry smartphones.
Among many things, Secusmart's technologies allow to encrypt voice data on-the-fly, something that no mobile platforms offers at present. In addition, the Secusmart's platforms support encryption of emails, text messaging, browsing, notes and so on.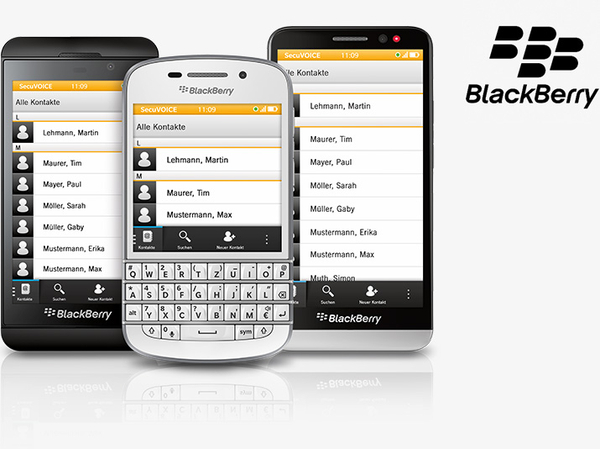 All Secusmart solutions are powered by the Secusmart Security Card, which is basically a miniature computer-on-chip integrated into the micro-SD card. The solution contains the NXP SmartMX P5CT072 crypto-controller with a PKI coprocessor for authentication. The co-processor encrypts voice and data communications using 128 bit AES method.
The addition of Secusmart's technologies into BlackBerry's portfolio will allow the company to provide ultimate security solutions not available from others. It is noteworthy that Secusmart's platforms are hardware-based, which means that it will take the company's rivals quite some time to develop something competitive.
Terms of the deal were not disclosed. The take-over is subject to approvals by regulators.
Discuss on our Facebook page, HERE.
KitGuru Says: While the acquisition of Secusmart enables BlackBerry to offer very sophisticated security capabilities, it does not solve the main problem of the company: fleeing customers. Without tens of millions of active clients the BlackBerry's platform is just doomed…