Google on Friday revealed that Marvell Technology Group and Nvidia Corp. are working on application processor modules for upcoming Ara smartphones. Previously a number of companies have publicly expressed support of the project Ara, but no one has revealed any particular plans. The disclosure from Google is generally the first announcement of particular Ara-compatible products.
Marvell and Nvidia are designing application processor (AP) modules featuring the first-generation Toshiba UniPro bridge ASICs for project Ara Spiral 2 prototype smartphones. The modules feature Marvell Armada PXA1928 (four ARM Cortex-A53 cores, Vivante GC5000 graphics, 2G/3G/4G communications) and Nvidia Tegra K1 (four ARM Cortex-A15/two Nvidia Denver cores, GeForce graphics based on Kepler architecture with 72 stream processors, no baseband capabilities) system-on-chips, but it is unclear what else, apart from APs and bridges, they include.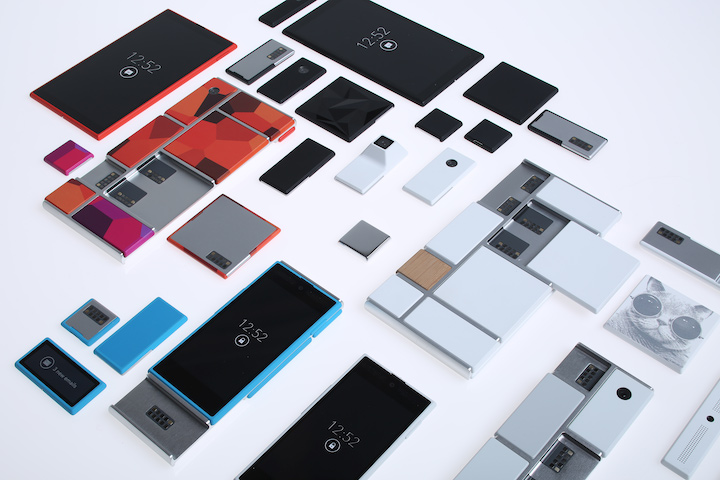 While it is nice to see the first AP modules for Google's project Ara modular smartphones, it should be noted that for now they are only compatible with the Spiral 2 prototypes of the platform. The Spiral 3 prototypes, which are due in Spring, 2015, will reportedly use Toshiba's second generation UniPro switch and bridge ASICs with a contactless M-PHY data transfer capability (using inductive AC-coupling). It is unclear whether the Spiral 3 prototypes will be compatible with the Spiral 2 hardware.
Google plans to start sales of the first project Ara smartphones next year. It is unknown whether commercial Ara handsets will be based on the Spiral 2 or the contactless Sprial 3 prototype chassis.
Discuss on our Facebook page, HERE.
KitGuru Says: As smartphones, tablets, notebooks, wearables and other mobile devices gain integrated functionality in a bid to become thinner, smaller and more power efficient at the cost of modularity, Google's project Ara goes in the opposite direction. Google has publicly acknowledged that the Ara smartphones will be thicker, more power hungry and heavier than off-the-shelf handsets. Will such devices become popular? Or will they remain toys for geeks? Only time will tell.