Angela Ahrendts, senior vice president of retail and online sales at Apple, has written a letter to employees asking them to encourage end-users to order new products online instead of getting them in retail outlets. Apparently, the chief of online and retail sales at Apple wants to change mindset of both customers and employees regarding product launches.
It is not a secret that virtually all new product launches by Apple are followed by massive queues outside of its retail stores, relatively limited availability and other not-so-pleasant things for customers and personnel. Apple's loyal clients understandably want to get new products as soon as possible even if it is not very comfortable to do so. For the company this results in a nightmare with logistics and inability to fulfill demands of every single customer. Apparently, Angela Ahrendts wants to change that.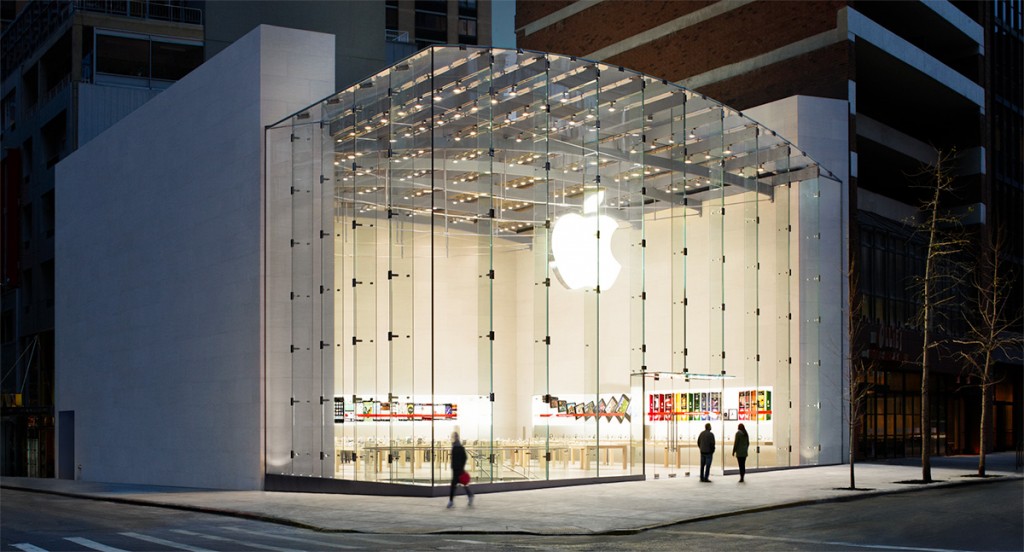 In a letter sent to employees, the VP of retail and online sales at Apple wants them to encourage end-users to visit online store and order products there, not in retail. One of the reason why Ms. Ahrendts wants people to order online instead of visiting stores is the launch of Apple Watch. The timepiece from Apple comes in multiple colours and materials, it can also be accompanied by tens of different bracelets. Since there are hundreds of Apple Watch combinations possible, it is impossible to keep all the models in all retail outlets. This naturally makes it considerably easier for Apple to serve its clients from a large warehouse.
"The days of waiting in line and crossing fingers for a product are over for our customers," the internal memo reads. "The Apple Store app and our online store make it much easier to purchase Apple Watch and the new MacBook. Customers will know exactly when and where their product arrives."
Apparently, initial availability of Apple Watch may be limited. Customers who walk into an Apple Store simply hoping to see or play with an Apple Watch may also be disappointed, reports Business Insider. Moreover, there will be no store pickup for Apple Watch in the U.K., according to the report.
"This is a significant change in mindset, and we need your help to make it happen," wrote Ms. Ahrendts. "Tell your customers we have more availability online, and show them how easy it is to order. You'll make their day."
It is noteworthy that Apple's VP mentions not only Apple Watch, but also the new MacBook in her email to employees. Perhaps, store inventory of the new laptops with Intel Core M microprocessors and retina-class screens will also be insufficient initially. Keeping in mind reports about limited supplies of displays for the new MacBook and issues with mass production of the notebooks at Quanta, it is possible that the company cannot get enough devices from suppliers in order to keep adequate stock of them in every store.
Apple did not comment on the news-story.
Discuss on our Facebook page, HERE.
KitGuru Says: In the recent months Apple started to provide some more freedom to its customers when it comes to colours of its smartphones, tablets and now laptops. While this may not seem like a big deal, addition of just one colour option increases the number of units that Apple needs to keep in stock exponentially. As a result, if you want a golden MacBook with 1.20GHz processor, 512GB solid-state storage along with an Apple Watch with a rare bracelet, the best thing to do is to order online since it is not guaranteed that an Apple retail store near you will have both products in stock. On the other hand, what if you want to get an Apple Watch Edition that costs over £10,000 and it is impossible to try them in a store? Buy a cat in a bag for £10,000?