Foxconn Electronics, the world's largest contract maker of electronics, plans to start volume production of the next-generation iPhone with a 4.7" display next month. At present it is unclear when the manufacturer intends to begin making the even bigger Apple smartphone with a 5.5" screen.
Bloomberg news agency reports that Apple's main manufacturing partner will begin to make the eight-generation iPhone with a 4.7" display in July in a bid to ship the device to customers this September. Production of the 5.5" model is more complicated than the smaller version, which results in lower production efficiency that must be overcome before manufacturing volume can be increased, reports the agency.
The iPhone 6 models will receive brand-new design. The new smartphones will be taller and "rounder" than the current iPhone 5S models. The new smartphone will also be based on all-new system-on-chips and will use the iOS 8 operating system.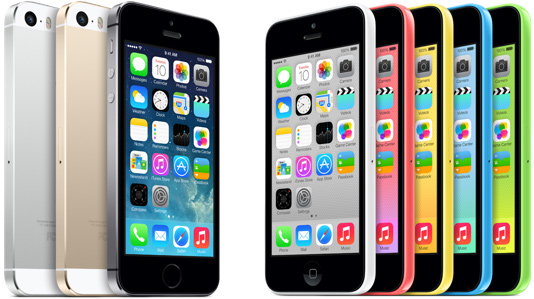 As previously reported, the release of the eight-generation iPhones has been brought forward. It is believed that the iPhone 6 4.7" will be launched in September, whereas the 5.5" model is expected to be released in October. The report from Bloomberg indicates that Apple is considering a simultaneous launch of the new iPhones.
The iPhones with large screens should help Apple to further gain high-end smartphone market share as many consumers now demand bigger displays and are looking at devices made by rival Samsung Electronics.
Apple and Foxconn did not comment on the news-story.
Discuss on our Facebook page, HERE.
KitGuru Says: It is logical to formally introduce two iPhone 6 models simultaneously since the general public already knows about both models.