Apple is once again attempting to reinvent connectors for its devices. The company has a long history with proprietary connectors, we have seen the 30-pin dock connector on older iPhones and iPods, we have seen the Lightning connector and now, Apple is trying its hand at reinventing the headphone jack.
In an effort to create even thinner devices, Apple has filed a patent for a new type of headphone jack, which will measure in at 2.5mm thanks to a new D-shape connector. The patent was initially found by Apple Insider and the connector works exactly the same as other 2.5mm and 3.5mm connectors that we are used to.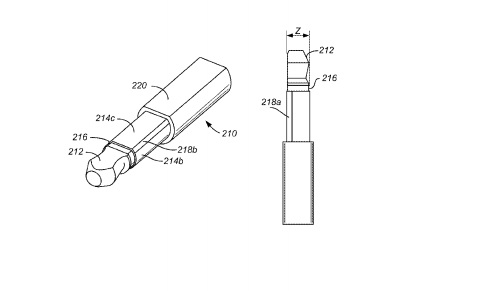 The smaller profile connector will allow Apple to cut down on device thickness once again, which is one of Apple's primary design focusses these days. Unfortunately, this likely won't do wonders for battery life, though Apple has found a way to very thin stack batteries, as seen in 'the new Macbook'.
So from this, we can expect next year's iPhone to be very thin. We will have to wait and see what that means for other features and most importantly, battery life.
Discuss on our Facebook page, HERE.
KitGuru Says: Proprietary connectors are never a good thing when compatibility is concerned. It will be interesting to see if Apple goes ahead with this on the iPhone 7 and how people react to being told that their own headphones won't work without an additional adapter.