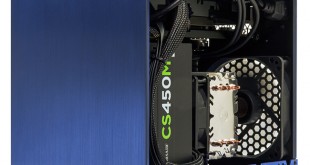 Although many KitGuru reviews might show off the most powerful and expensive hardware in the world not everyone can afford a £3,000 system, or fit that giant tower case into a small bedroom. That is why today you do not necessarily need a monstrous ATX case, high end motherboard and companion hardware – just to play games at 1080p.
Enter the diminutive, competitively priced Overclockers UK Titan Electron we are looking at today. The Titan Electron is an extremely compact system build, comprising a powerful Intel Haswell CPU, capable mid-range GPU with a decent amount of memory and high-speed storage.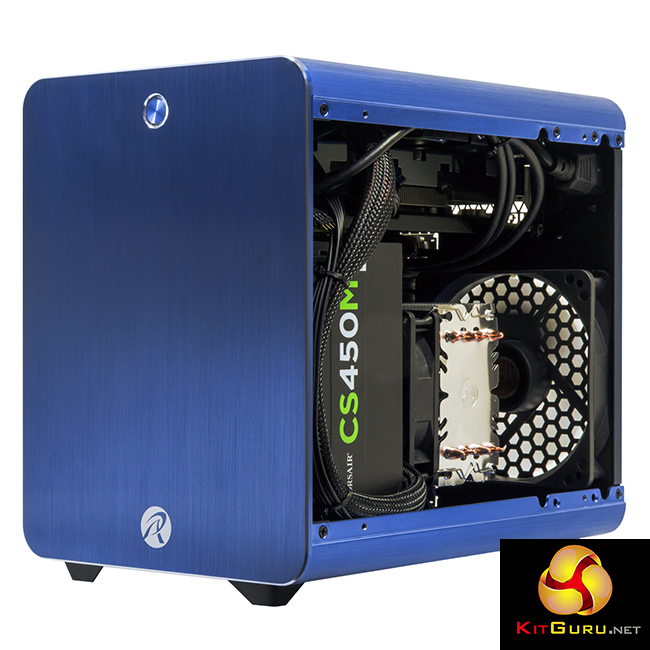 There are a plethora of options available for this system with the most economical offering coming with a high-capacity HDD, low-power i3 CPU and Nvidia GTX 750. And if funds permit, you can bolster performance with a more impressive i5 4690 CPU and GTX 970 4GB graphics card.
The system we have today is lower cost than both of those, utilising the same i3 CPU, GTX 960 and 8GB of memory. Full specifications can be seen below.
Regardless of which internal choices you make though, this system always comes in the compact Raijintek Metis brushed aluminium chassis – though there are a number of colour options to choose from.
[yframe url='http://www.youtube.com/watch?v=2zs3SAuBnTw']
Features
Intel Core i series processing power & up to 16GB of DDR3 memory.
Compact chassis design in a variety of styles and colours.
Powerful AMD Radeon or Nvidia GeForce Graphics.
Flexible Specification.
Specifications
Although there are a number of hardware options for the OCUK Titan Electron, these are the specifications for our particular test model:
CPU: Intel Haswell Core i3 4330.
Motherboard: ASUSTek H81I-Plus.
Memory: TeamGroup 8GB 1600MHz DDR3.
Graphics: Nvidia GTX 960 2GB.
Storage: Seagate ST1000DX001 1TB Hybrid SSHD.
Case: Rajintek Metis Blue Brushed Aluminium.
Price as specified: £611.98 inc vat. Buy direct from Overclockers UK HERE.