Tomb Raider
For this test we used the built-in Tomb Raider (2013) benchmarking utility, with the following basic settings:
Default, high and "ultra" settings for this test were as follows: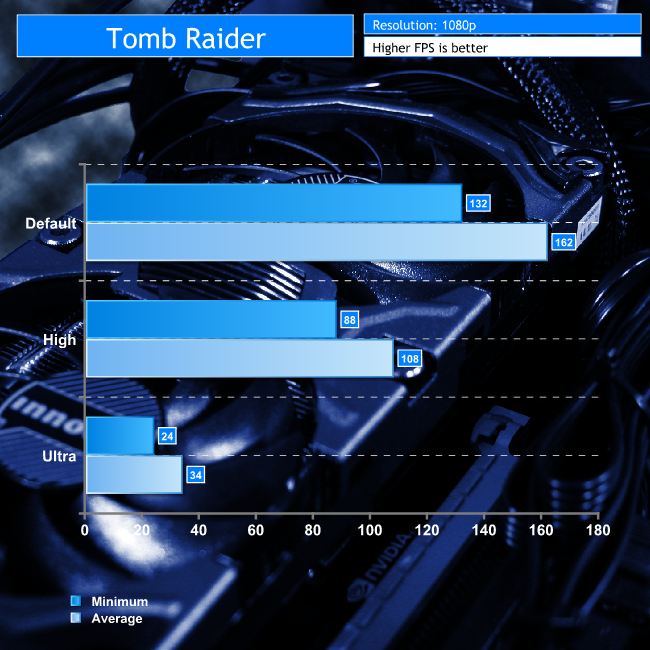 This is a solid showing from this little mini-ITX machine. The frame rates at the lower settings are excellent and it is only the absolute ultra settings that we ran into any problems.
Bioshock Infinite
For this we used the built-in Bioshock Infinite benchmarking utility, set at "High" and "UltraDX11_DDOF" settings, both at 1080p resolution.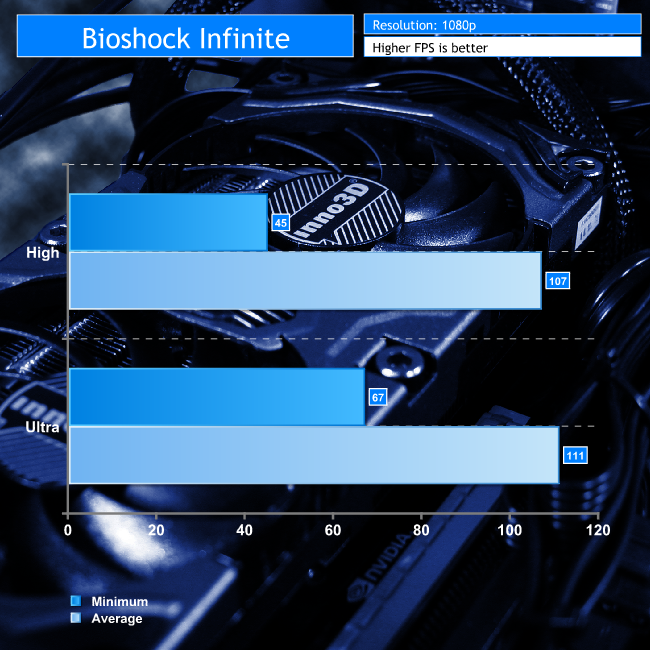 Not even a bit of a problem here. Bioshock Infinite is still a stunningly pretty game that not too long ago required a beast of a system to make it really shine, but today you can do it with a mini-ITX system with a mid-range GPU. This is a very capable little system that seems to have no problem with some of these older AAA titles.
Heroes of the Storm
While the other games benchmarked above are a little older and of the AAA caliber, Heroes of the Storm is more contemporary and geared towards a more mainstream audience. That means that above all else, this system needs to be able to play games just like this one.
We measured the frame rate of entire games using the same characters on the same maps, so while the moment to moment frame rates may differ, the overall average rate throughout the 20 minute or so games should be a useful stat to track.
The resolution during all tests was 1080p
Default: All settings as they were automatically configured.
High: All settings at high and turned on (no AA).
Max: All settings at ultra, AA enabled.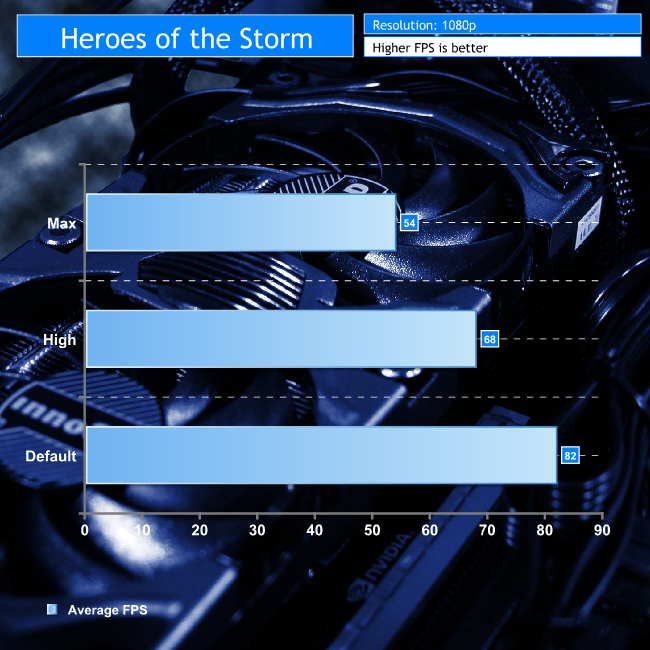 Once again the Titan Electron has no problems handling a game like this. Even at maximum settings, it barely ever felt like it lagged and there were no zero-FPS stutters as we have seen with this game from some lower powered systems in the past.
Rocket League
Rocket League is another stupendously popular title, so being able to play it at reasonable settings is important. However, since this system breezed through all tests at middling settings, we ended up testing it maxed out in 1v1, 2v2, 3v3 and 4v4 match ups to make sure it was capable in all scenarios.
Below are the results from one of the 4v4 games we took part in.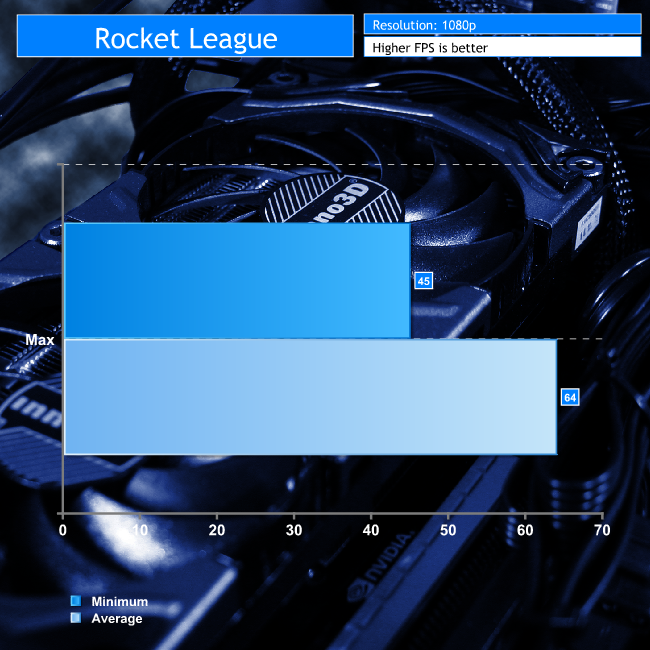 Again, no problems at all. Whether you are looking to player older, high-end titles, or more contemporary ones that are not quite as taxing, you will not have any issues with this PC.