The Overclockers UK Titan Electron is a very capable little rig, despite its physical footprint being less than a cubic foot. It is attractive, powerful and has plenty of storage space and is very modestly priced. We know many of the £2,000+ systems we review are stunning to look at, but very few people can afford them.
Despite the low price tag, the Titan Electron can quite easily cater to a number of different roles. It could be a high-powered media centre and lounge gaming system – this is essentially specified the same as mid-range Steam machines from some manufacturers or it could double up as a low profile photo editing suite. The fact that it is as small as it is means you can easily hide it out of view, so it won't cause space issues.
Although this system is unlikely to take home any performance awards, it is certainly customisable enough that if you want to tweak something so it is more to your needs, the options are there.

Want a more powerful CPU? You can jump for a quad-core i5 for £47 more. Prefer an SSD over the built-in SSHD but still want that storage space? You can switch over to a 120GB SSD and a terabyte HDD for £40 extra. You could even save money if you wanted by dropping the pre-installed operating system and getting rid of the side window and interior lighting. Together those three options would free up another £100 for you to reinvest into the GPU or memory, both of which can also be upgraded for a few pounds here and there.
The Titan Electron can also be upgraded with a GTX 970 4GB if you want to enhance gaming performance over the GTX960, but be prepared to pay £150 extra.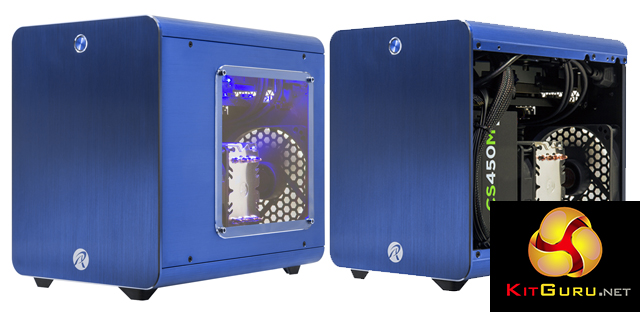 Along with the excellent Overclockers UK build quality and cable management, you also get a full three-year warranty with a 24 month collect and return policy and a 30 day trial of some security software. You can upgrade to a full five year warranty for another £60 if you desire added peace of mind.
This system is reasonably power efficient meaning you won't end up with a huge electricity bill if you leave it on 24/7.



The Overclockers Titan Electron can be purchased with prices starting at £511.98 inc vat. Our particular model can be configured for £610. The system is ideal for media center use and with the GTX960 incorporated it can handle many of the latest games at 1080p. You have the option to upgrade to a GTX970 if you want to run with image quality settings maxed out.
Discuss on our Facebook page, over HERE.
Pros
GTX960 is good at 1080p, GTX970 options are available at extra cost.
ideal for HD media duties.
Attractive and compact.
Quiet.
low power draw.
Cons
Brushed aluminium scratches easily and is prone to finger prints.
We would opt for an i5 as upgrade prices are small.
KitGuru Says: The OCUK Titan Electron is a solid machine, whether you are using it for gaming, media playback or general web browsing. There are plenty of upgrade options available at minimal cost.