Although games give us the best real world insight into how the system will perform, synthetic 3D benchmarks are useful as a 'direct number comparison' against other systems. Many KitGuru readers will have their own system already benchmarked, so below we include results from the last three versions of 3DMark.
Futuremark has released various versions of its 3Dmark software over the years, and it has long been considered the gold standard of programs for testing that aspect of a PC, so we used not only its latest but several previous offerings to test this system too.
3Dmark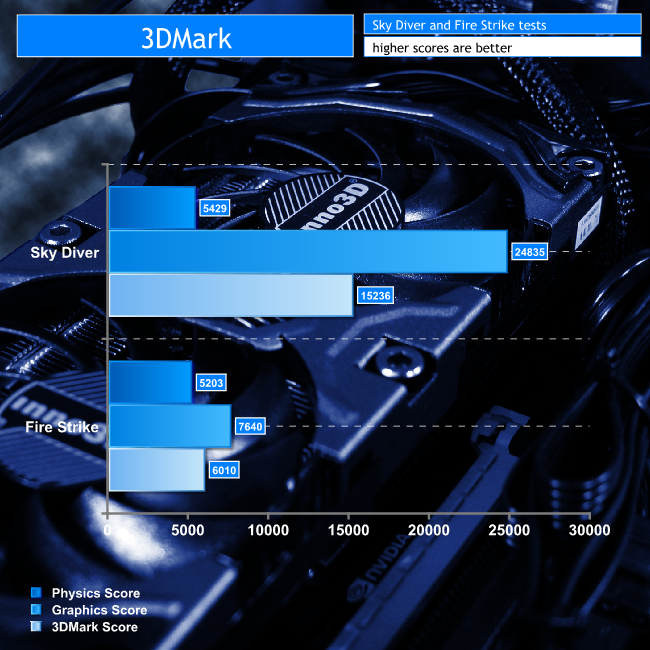 3Dmark11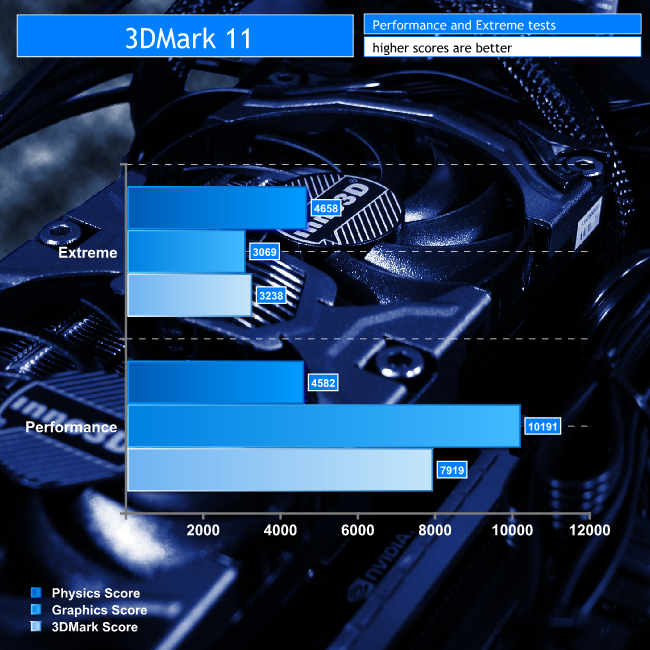 3Dmark Vantage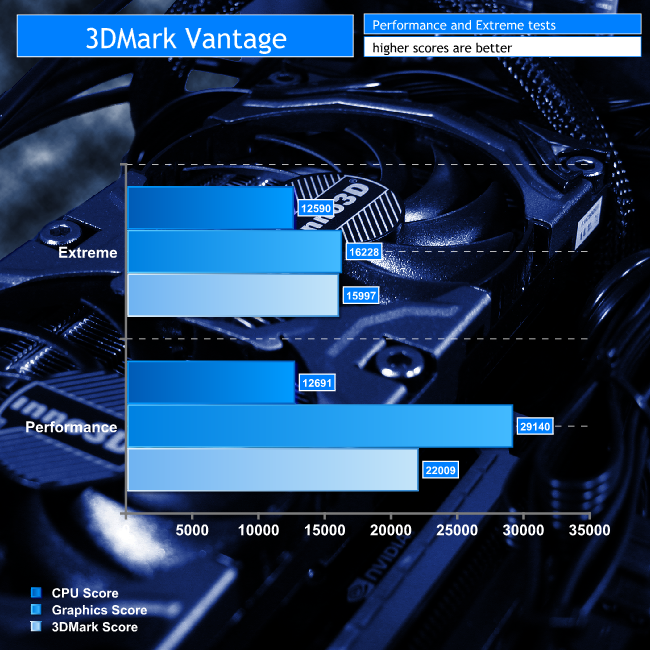 We already know the Nvidia GTX960 is not a frame rate powerhouse GPU, but at 1080p we think it is perfectly acceptable. For the modest asking price, it delivers some solid figures.
That said, it is clear that the i3 CPU struggles to handle some of the more advanced physics in these tests. While for gaming this is not always a major problem, more intensive CPU demanding titles such as Grand Theft Auto 5 will certainly struggle with the i3 – adding another two cores would be a good move. There are relatively cost-effective upgrade options available on the store page for this system, with OCUK offering a Core i5 4460 for less than £50 extra. Something to bear in mind.