Although not equipped with a dedicated SSD, that does not mean the SSHD storage performance of the Titan Electron will be poor. To make sure of that fact, we ran it through several benchmarks to test various aspects of the stock storage solution.
Crystal DiskMark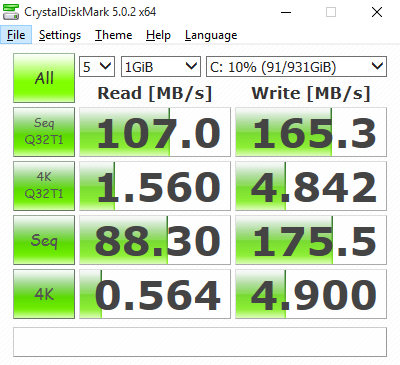 AS SSD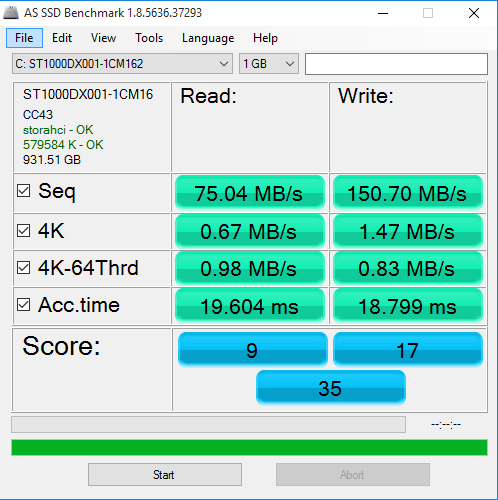 Unfortunately for this particular page, neither of these synthetic tests are likely to show the real benefits of the storage solution. While an SSD might have large performance improvements over a traditional HDD from the get go, an SSHD like the one found in this configuration of the Titan Electron tends to improve over repeated accessing. Benchmarks don't really show it in the best light as the SSHD will likely run out of cache.

So why did OCUK use an SSHD? In simple terms, the drive will transfer frequently accessed data to the NAND flash memory portion – this means data can be accessed much quicker and as long as you are not trying to play multiple different games in a short period of time, the overall experience should be snappier.
With the lower price of SSDs today, it is less necessary to go a route like this, but it will really depend on your circumstances. If you do not need a lot of space, a small SSD will perform much better – although storage space will be a considerable trade off.