Just as the leaks predicted, Apple announced its new iPad Pro today. This is the first new iPad since June 2017 and marks a shift in the tablet lineup, as there is now feature parity with the latest iPhones, with one exception. The new iPad Pro trades in the home button and Touch ID for Face ID and the screen to body ratio has been greatly improved.
With the new iPad Pro, Apple has also removed the Lightning port, switching over to USB Type-C instead. This move happened on the MacBook Pro sometime ago and many expected the iPads and iPhones to follow suit. Switching over to USB-C will give new iPad buyers more freedom when it comes to accessories. Speaking of accessories, the Apple Pencil has had an update, allowing it to now charge wirelessly by magnetically connecting to the side of the iPad, a huge improvement over the old method. Apple's Smart Keyboard has also been improved, allowing for two viewing angles instead of just one.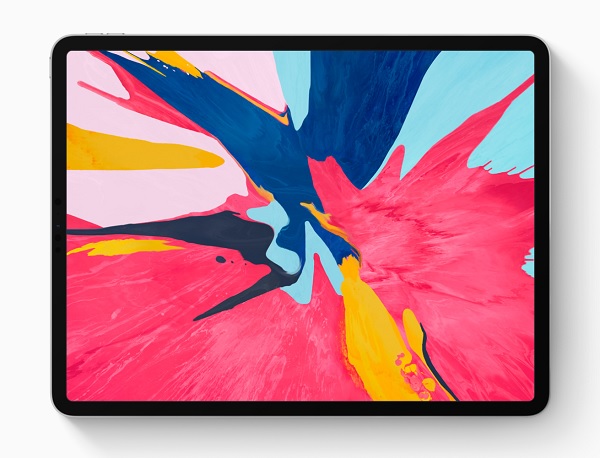 The new iPad Pro uses a 12.9″ 'Liquid Retina' display with a new backlight design, making this the most colour accurate and brightest display Apple has produced so far. The new display also includes ProMotion technology, which adjusts the refresh rate to 120Hz for better responsiveness and ultra-smooth scrolling.
Finally, under the hood you'll find Apple's 7nm A12X Bionic processor, the same one found in the iPhone XS. Battery life is rated at 10-hours of use. The new iPad Pro comes in 11-inch and 12.9-inch sizes, in 64GB, 256GB and 512GB capacities. As always, there is a WiFi only and a 4G LTE version. Pricing starts at £769 for the 11-inch version and £969 for the 12.9-inch version.
KitGuru Says: The iPads are more expensive this year but they pack a lot of new features. I was hoping for an OLED display with full HDR capabilities though. What do you guys think of the new iPad Pro?