While some of us were hoping that the rumours of a fourth of February release for the preview of Windows 10 for phones were true, it turns out this is not the case. Microsoft representatives have confirmed that the preview, which will run on all phones running Windows Phone 8.1, will be coming soon, but maybe not as soon as the rumours suggested.
Microsoft's Director of Program Management for the Windows Fundamentals team, Gabriel Aul confirmed this on twitter a few hours ago, saying the following in regards to Windows 10 preview for phones "We're working on it, but the rumors of the 4th are just rumors." So for now it looks as though the preview update to Windows Phone 8.1 will be coming when it is ready, but no sooner.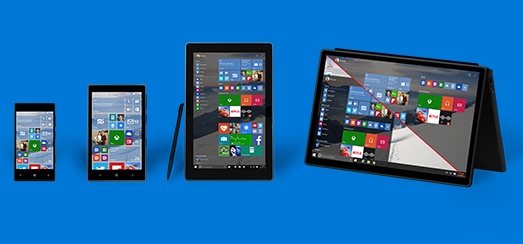 Windows 10 for phones and smaller tablets (under 8 inches) will function in much the same way, with no desktop being present at all but having support for almost all the same universal modern apps that run on Windows 10 in the desktop environment. The internals of the OS as well are going to be pretty much identical, hence why anyone who has been exploring the latest Windows 10 preview on a desktop machine, can see a lot of options (sim card options and background data restrictions for instance) that would normally only be found on tablets and phones.
Windows 10 will also be further optimised for ARM processors, going even further than Windows 8/8.1, with Microsoft recently going as far as saying that they will be releasing a version for the new low powered Raspberry Pi V2. Also the newly released ARM Cortex-A72 core will be in chips next year and these should deliver loads of power to any Windows 10 phone or tablets that need it, giving Intel some real competition in low powered, small form factor devices.
Discuss on our Facebook page, HERE.
KitGuru Says: Having what will basically be the same OS running on every device from phone and tablet, all the way to PC and Xbox should make it much easier for developers to release apps for all devices at the same time with very little extra effort. This is a win for developers and consumers and I can't wait to test it out!