On Tuesday we broke the news that customers who bought the Razer Phone via Three had received no software updates since the phone launched last November. Two days on, Razer got in touch with us and issued a statement to clarify the situation as well as announce a change to how its updates will be released.
With plenty of readers getting in touch with us over the last weeks and days, it seems there are plenty of folks out there who – until Tuesday night – had simply not received any updates to their Razer Phones which had been purchased via Three. Not only did that have security ramifications in the wake of Spectre and Meltdown, there were also multiple improvements made to the Razer Phone via these software updates which Three customers were simply not getting.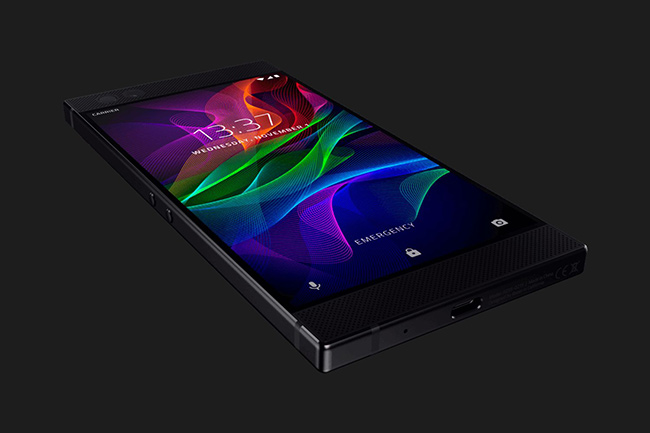 However, this morning Razer got in touch with us and issued the following statement, copied verbatim:
'To clarify the status of updates to Three European customers.
We have been working on an update since before Christmas and this was pushed to all Three European customers last night. This update includes Netflix HDR and Dolby Digital Plus 5.1 support, a camera update and a security update. Right now, the latest software version update is available for all Three Razer Phone consumers in Europe including Three UK, Three Ireland, Three Italy, Three Sweden and Three Denmark.
There are different firmware builds in use when updating Razer Phones. One is for handsets bought through the Razerstore, the other is for handsets bought through mobile operators.
When Razer has an update ready to launch, we can send the update as an Over The Air (OTA) update to non-Three handsets immediately, but for any handsets bought from an operator, this isn't so easy as it must be approved by the particular network before its released to their customers. Because of this required process, it can take some time for it to reach non-direct customers.
Moving forward, we are working to align our global updates to launch concurrently, so all updates and improvements can be enjoyed by all Razer Phone users simultaneously.'
It seems that while Razer had been working hard to release updates – my review handset has now been updated three times – customers who got their phone from Three had to wait for Three to approve the updates before they could be pushed to their handsets OTA. For handsets bought directly from Razer, there is no need for this third-party approval so updates have been pushed out a lot faster.
So now that the situation has been clarified, Razer is also taking steps to ensure that it won't happen again. In essence, it appears that all Razer Phone handsets will now be getting their updates at the same time – instead of those with handsets bought directly from Razer getting their updates first. This is certainly a fairer way of doing things though customers who did get their handset from Razer may not be so happy.
If you did get your Razer Phone via Three, be sure to check for that latest update as it should now be available to download.
KitGuru says: While it has certainly been a long wait for Three customers, it is good to hear Razer's side of the story. At the very least, everyone should be getting their updates at the same time in the future.