In November, we published our review of the Razer Phone, and it was very positive. Not surprisingly, a number of our readers then went out to buy the phone from Three – the only UK carrier to be offering the Razer Phone on contract. However, it seems that Razer and Three have not dealt with the situation well, as we can reveal UK customers who bought the phone from Three have not received a single software update since launch.
Clearly, this is quite a significant issue – given that Three is the only UK carrier to be selling the Razer Phone on contract, anyone who wanted to spread the cost of the phone (instead of paying £699 upfront) would've had to buy it from Three. A number of KitGuru readers have got in touch via email and on our social media platforms to say that they have not had a single update since they bought the phone, whereas my review sample has now received three updates, so something is clearly not right.
Delving deeper into the issue, according to emails sent by a Razer representative that KitGuru has seen, Razer initially tried to pass the buck to Three, by saying that it is up to Three to release software updates to its customers, which implies that Razer had passed on the necessary files for those updates. That email was sent 2nd February 2018.
However, after a representative from Three denied that it had received the necessary files to issue the all-important updates, Razer changed tack and seemed to suggest updates for Razer Phone devices on the Three network are taking longer to process as Three phones require a slightly different software build. Razer's representative did not know how long the update would take to be finalised. A separate company rep suggested the updates should roll out by the end of Q1, but that has not been confirmed. Some of our followers posted their concerns and problems over HERE, and we have been receiving emails on this matter from disgruntled readers for a few weeks now.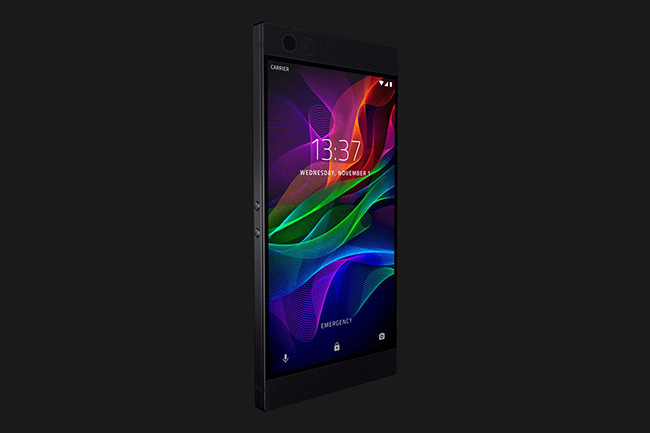 In terms of what effect the lack of updates is having, the first ramification is obviously security, as it was only last month we first heard about Spectre and Meltdown. Given that Razer Phones which have received no updates are still using the 5th September 2017 security patch, that poses a potential risk.
On-top of that, Razer has released a couple of updates to improve the day-to-day usage of the phone – including improvements to the camera, something we have looked into further. For those who are yet to receive a single software update, they will likely be fed-up with the sluggish camera performance.
We have contacted Razer and Three and are awaiting their response – hopefully within the next day. It is clear that our review of the Razer Phone has sold quite a few handsets in the United Kingdom, and it is very unfortunate that many customers who bought from Three are in this very unpleasant situation.
Update 08/02/2018: Razer has now issued a response over HERE.
Discuss on our Facebook page over HERE.
KitGuru says: Clearly, this situation has not been handled well and it is up to Razer and Three to sort it out and make sure their paying customers are getting the updates they should be. If you bought the Razer Phone via Three and have not had any updates, let us know your story in the comments.