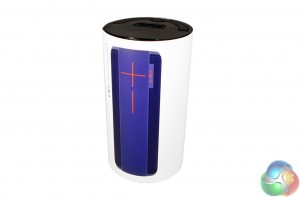 The packaging for the UE MEGABOOM is very simple indeed, featuring just a white cardboard surround of a black case, with a few basic details printed in an easy to read, picture heavy format.
Once you slip the cardboard cover off, you realise that what is underneath is not the speaker at all, but its smart, handle equipped carry case.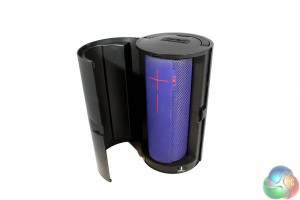 Opening that up you have the product itself, which is housed very neatly in the centre. It is actually surprisingly hard. While the UE MEGABOOM itself is sturdy, the carry case should provide some basic protection during transit and the handle is certainly useful.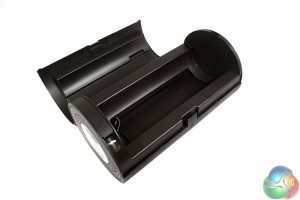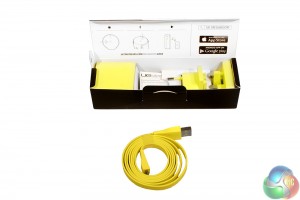 Removing the UE MEGABOOM from its protective shell gives you access to the little box behind it, which contains the yellow/green accessories that allow charging. Within you will find basic warranty leaflets and a universal plug adapter as well as a UK and US connector for it.
If you pull out the little plastic tab marked with the lightning bolt, you will find the similarly coloured USB to micro USB charge cable.