All-in-all, the Venturer PrimePro 12 TS has to go down as a big disappointment.
For starters, its design is quite poor. This is made evident by the thick bezels, 900g tablet-only weight, and the 11.8mm tablet thickness – an iPad Air this is not.
Elsewhere, its trackpad is frankly awful. I had great difficulty just navigating to precise locations as the mouse pointer jiggles around as you move your finger. Drag-and-dropping files is also a nightmare and the two-finger scroll functionality is patchy at best.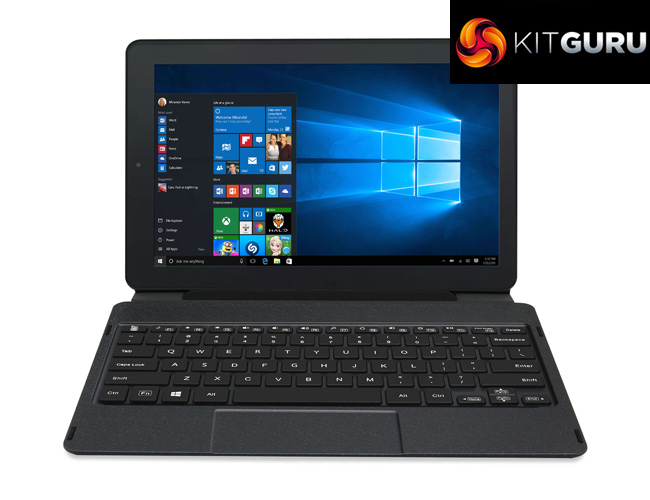 The PrimePro 12 TS' display is also a mixed-bag. Its colours look pretty good, and there is no noticeable colour shift, but the screen just reflects like crazy, to the extent where I found it very difficult to consume content in a well-lit area. My sample also exhibited noticeable backlight bleed.
The biggest let down is performance, though. I just found the PrimePro 12 TS to be so sluggish – to give a real-world example, it took this machine 15 minutes just to install 3DMark, and that is no exaggeration. I also experienced frequent lock-ups when opening new tabs in Chrome or opening more than a couple of applications. Our synthetic benchmarks only reflect the terrible real-world performance of this unit. Clearly, using a 2 year-old Atom processor has not proved a wise move.
I must also mention the WiFi speeds. My usual 100 Mbps download speed was severely bottlenecked by the PrimePro 12 TS, to the extent where I received less than 25% of my usual bandwidth when sitting just 3 feet away from my router. This is simply terrible and is a major issue for a device that can only connect to the internet via WiFi.
Of course, there are some good things about the Venturer PrimePro 12 TS – namely, the decent keyboard and strong battery life performance. However, these two things simply can't do enough to make the PrimePro 12 TS worthwhile. If you're looking for a £350 2-in-1 hybrid laptop, this one is best avoiding.
You can buy it from Amazon for £349.99 inc. VAT HERE.
Pros
Decent keyboard.
Battery life is above average.
Display produces good colours.
Cons
Thick and bulky.
Terrible trackpad.
WiFi performance is awful.
So slow and sluggish.
Single USB 3.0 port.
Display is very reflective.
Noticeable backlight bleed.
KitGuru says: If you are on the lookout for a decent new 2-in-1 hybrid laptop, capable of performing a variety of tasks, the Venturer PrimePro 12 TS is not the device you are looking for.