Grand Theft Auto V is an action-adventure game played from either a first-person or third-person view. Players complete missions—linear scenarios with set objectives—to progress through the story. Outside of missions, players may freely roam the open world. Composed of the San Andreas open countryside area and the fictional city of Los Santos, the world is much larger in area than earlier entries in the series. It may be fully explored after the game's beginning without restriction, although story progress unlocks more gameplay content.
We used a 1920 x 1080 resolution and the Grand Theft Auto V built-in benchmark set to maximum possible quality settings to offer an intense challenge for the gaming hardware while also making playable frame rates a possibility. However, the GTX970M's 3GB of memory meant we couldn't set absolutely every setting to Very High, and had to leave a couple of them on merely High.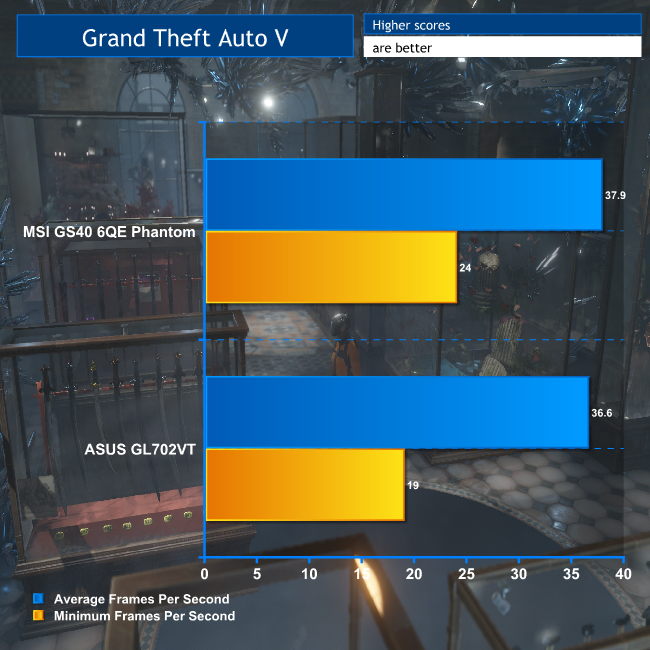 Like the MSI GS40, the ASUS GL702VT can just about handle GTA V at the best quality its memory will allow, which is another reassuring result for contemporary gaming on this notebook.