I tested the battery using the three KitGuru scenarios.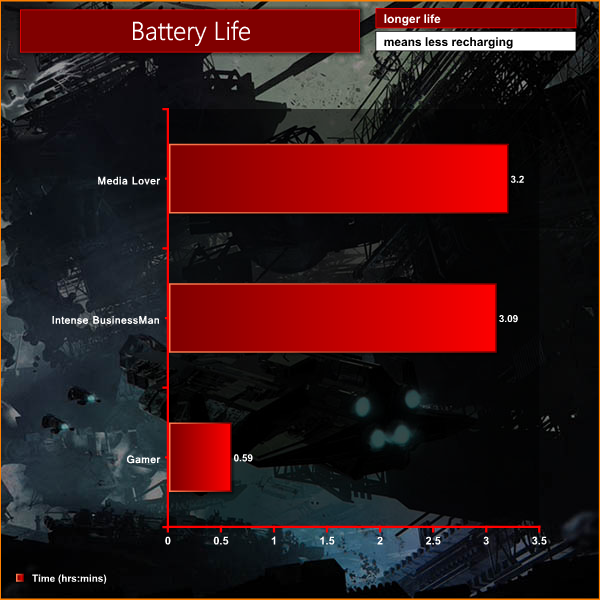 The first is traveler where I watched high definition movies wearing headphones with screen brightness two notches from maximum until the battery died. This was a Lord of the Rings-friendly 3 hours 20 minutes.
For intense non-stop business use the battery lasted 3 hours 9 minutes. It looked like the battery would last four hours however it dived off a cliff once it got to 20 percent remaining and the system effectively shut down at 7 percent. Clearly if you let the system idle and do all the usual things like reading emails and drinking coffee then you will improve battery life.

Gaming is the weakest part as the battery died after 59 minutes. I was impressed the DinoPC delivered a decent gaming experience on battery but clearly you are pretty much obliged to game with the mains power connected.