Performance and Testing
CPU Testing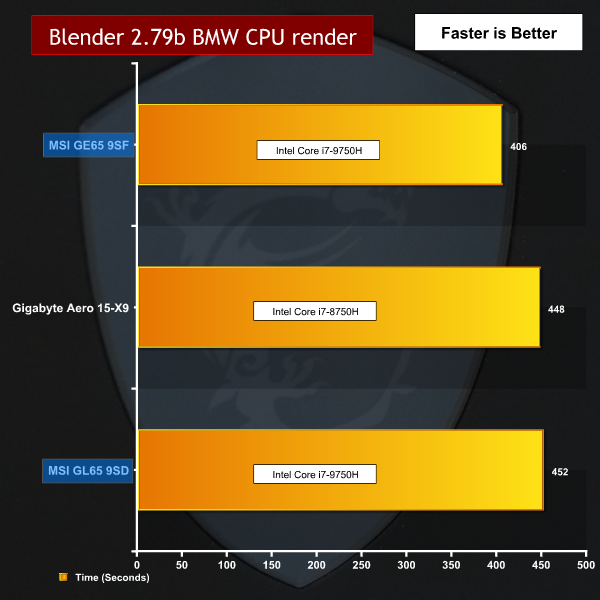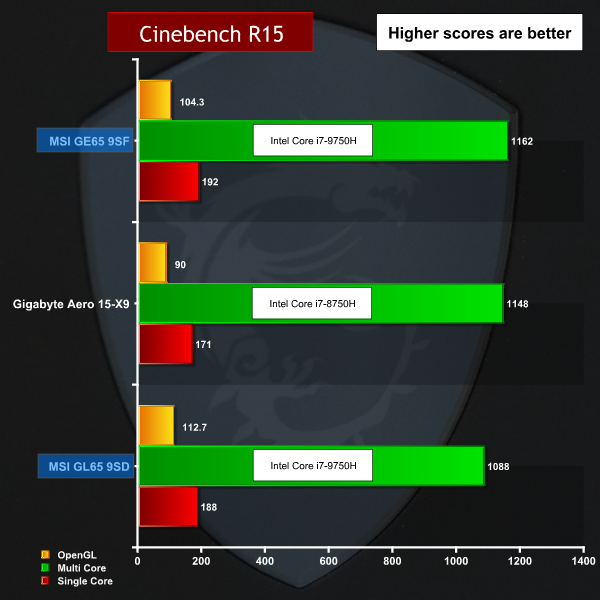 CPU Testing Overview
You would expect that two laptops that both use an Intel Core i7-9750H would perform in an identical manner. As we demonstrate in our video the two samples from MSI actually run on quite different settings with the result that there is a significant difference in performance, Our testing shows:
GL65 has an average effective clock speed of 2.93GHz on all cores
GE65 has an average effective clock speed of 3.35GHz on all cores
Having said that, the GL65 performs perfectly well but there is no denying the GE65 performs better.
3D Mark Testing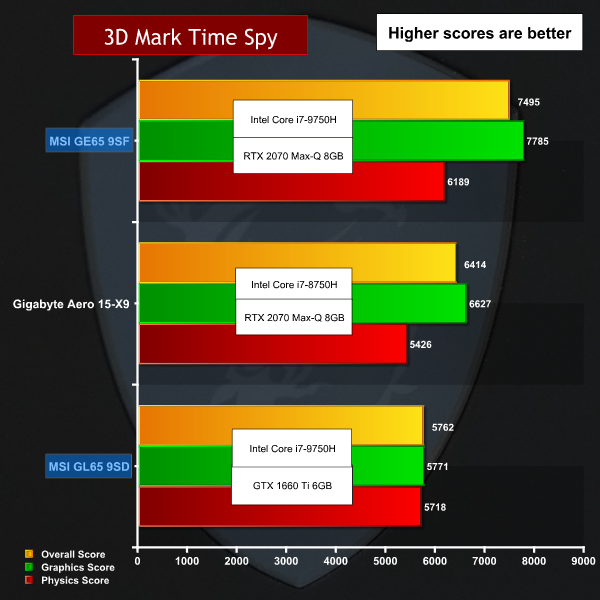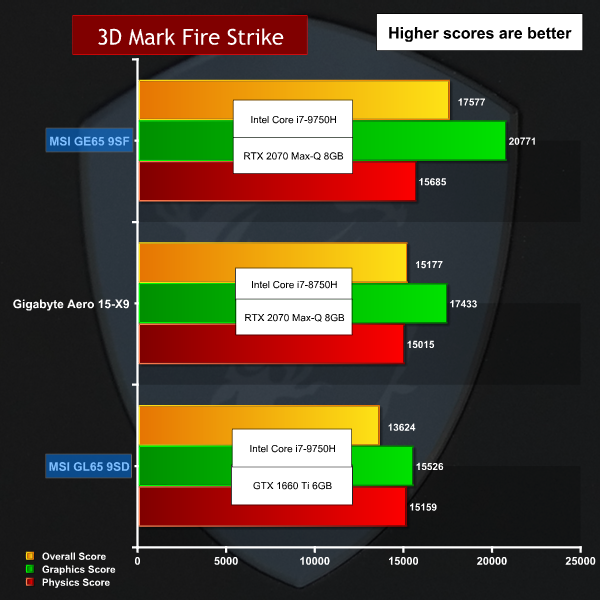 3D Mark Testing Overview
In every test the GL65 performs reasonably well however the GE65 packs better graphics and uses its CPU more effectively and the result is that GE65 is the clear winner.