Closing Thoughts
Both MSI GL65 and GE65 feel like relatively stale laptops as they pack hardware that dates back to 2019 in the case of Core i7-9750H and 2018 for the graphics. We know full well that Intel is due to release 10th Generation processors in the near future and we assume that Nvidia will issue a Super update for mobile RTX graphics so the timing of these reviews may seem a bit peculiar. The way we see it is that these laptops do a perfectly decent job and are on sale today, so if you need a laptop now you will be considering something like the GL65 or GE65 rather than a 10th Gen Super model that won't be available for some while to come.
Our other thought is that anyone buying a 9th Gen laptop can expect to claim a reasonable discount on the MSRP.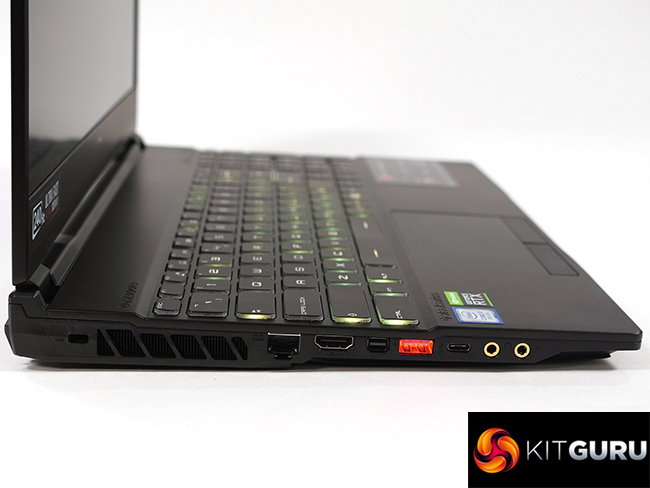 We like the GL65 however the size, weight and questionable battery life are a high price to pay for modest performance. We have no problem with budget decisions such as the red backlights to the keyboard or the combination of SSD and hard drive but we were unimpressed by the screen panel.
Yes the panel is rated at 120Hz but that is pretty much all you can say in its favour as the response time is slow and the image is not that impressive. By contrast the screen on the GE65 looks brighter and sharper and responds well and the fact it is 240Hz is a bonus.
It is slightly annoying that MSI has chosen to slow the speed of one of the USB Type A ports on the GL65, presumably to help to differentiate it from the GE65, and it is a similar story with the fact that GE65 has illuminated USB ports while GL65 does not.
When it comes to bigger decisions such as the pure SSD approach for GE65 and the combination SSD/HDD in GL65 we can see the sense but have to wonder how much money you save in a world where you can buy a 1TB M.2 SSD for £100 at retail. It is a shame that both laptops suffer from unimpressive battery life and we have to hope the next versions push beyond 90Wh in that department.
The most obvious difference between GL65 and GE65 is the graphics chip as RTX 2070 beats GTX 1660 Ti comprehensively in our benchmark tests, but nonetheless we were impressed how well the GL65 performed in games at 1080p with high image quality. Even so we preferred the gaming experience on the GE65 and felt it worth the extra money with the higher quality display panel tipping the balance between the two laptops.
Pros:
Low ticket price
Decent CPU performance
Graphics can handle 1080p gaming
Decent number of USB ports
Cons:
Screen panel is nothing special
Battery life is mediocre
Keyboard layout is annoying
CPU runs slow under sustained load
You can buy the MSI GL65 9SD for £1,199 HERE
KitGuru says: MSI GL65 is a modest performing laptop which will suit budget restricted gamers who want a high refresh panel.
Pros:
240Hz screen panel looks good
Core i7-8750H does a good job
RTX 2070 graphics are grunty
We like those illuminated USB ports
Storage is pure SSD
Cons:
Keyboard layout is annoying
Poor battery life
Mouse buttons are very clicky
You can buy the MSI GE65 9SF for £1,799.99 HERE
KitGuru says: MSI GE65 is a useful reminder there is still life remaining in Intel 9th Gen. laptop CPUs.