Games Testing at 1080p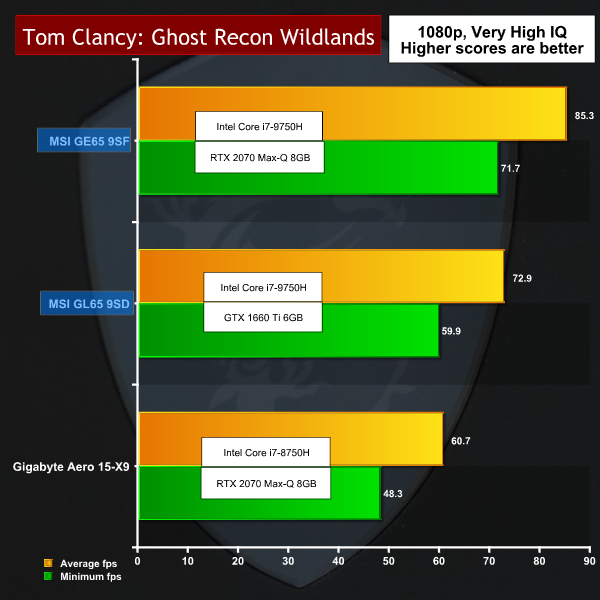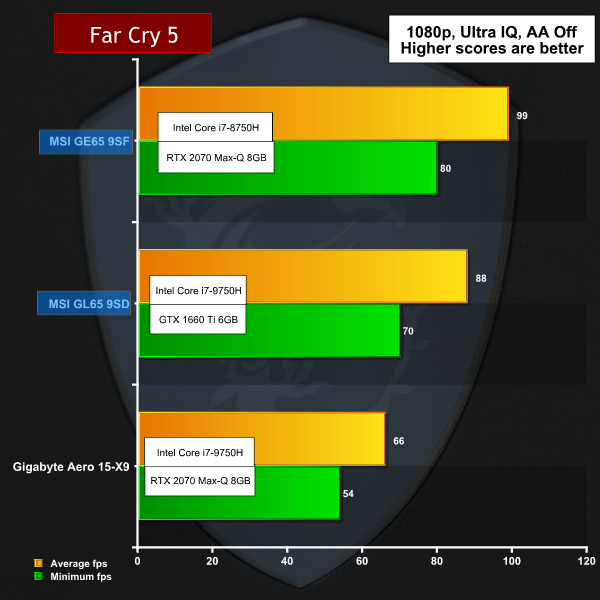 Games Testing Overview
Throughout our games testing the GL65 performed well, proving that GTX 1660 Ti graphics are quite effective at 1080p gaming (as if we needed to be reminded of that fact). GE65 stormed through our games tests and it was interesting to see that the historic figures we used from our review of Gigabyte Aero 15-X9 were significantly slower than both GL65 and GE65 even though the Gigabyte hardware is very similar to the specification of GE65.
We have to assume that graphics driver updates over the past year have made a huge difference. If you own the Gigabyte 15-X9 it would be interesting to hear whether your laptop has gained performance since you bought it.
Technical Tests and Battery Life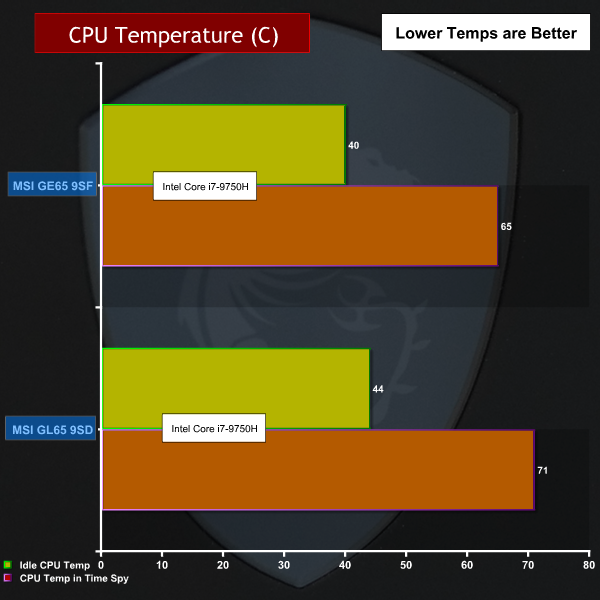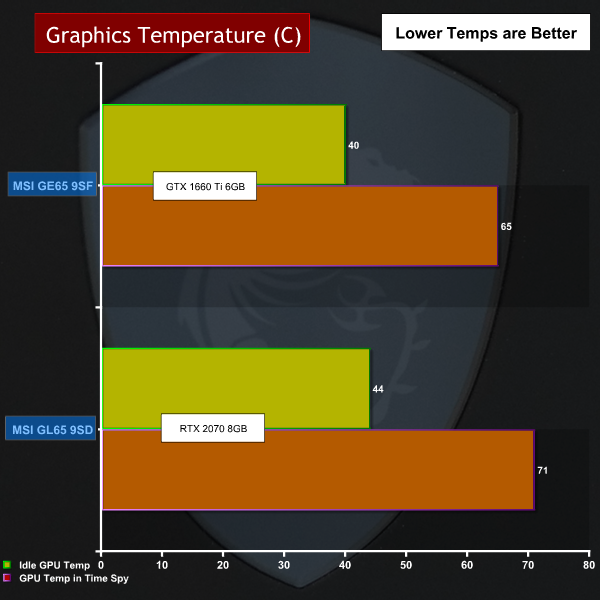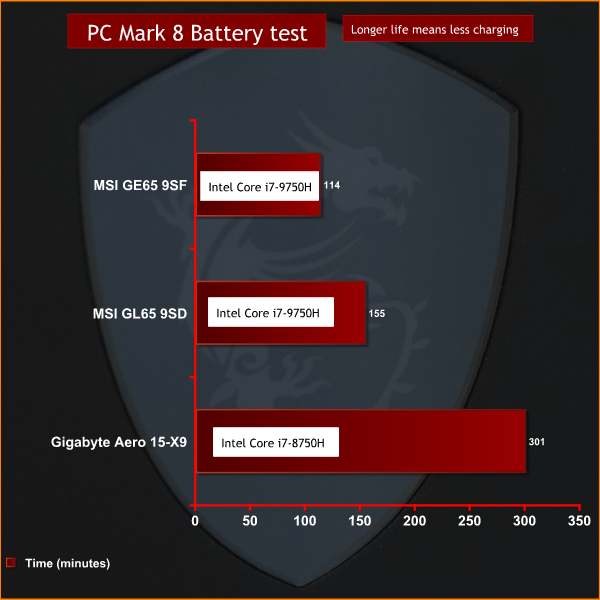 Technical Tests and Battery Life Testing
We tested temperatures by looping Time Spy and found the Cooler Boost 5 system performed admirably. When we pushed the CPU harder in Blender we saw CPU temperatures north of 90 degrees C and when we went all the way with AIDA64 we could hit 95 degrees. While it is perfectly possible to overwhelm the cooling package it is our view that most gamers will find both MSI laptops run nice and cool with pleasantly low levels of fan noise.
Balanced against that, battery life is unimpressive, especially in the case of GE65. Gigabyte shows the benefits of a battery that has a decent capacity where by contrast MSI uses a modest 51Wh battery in both models and the result is telling.