Cooling Performance
In total we measured a power draw of 290W passing through the 330W power adapter which is considerably more power than most laptops draw from the wall socket. This highlights the demands of the 65W CPU and 150W GPU and consequently shows the load imposed on the cooling system inside Octane VI RTX.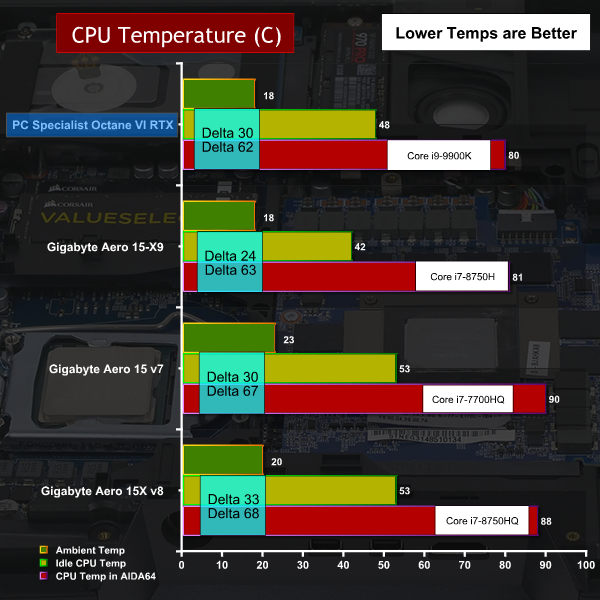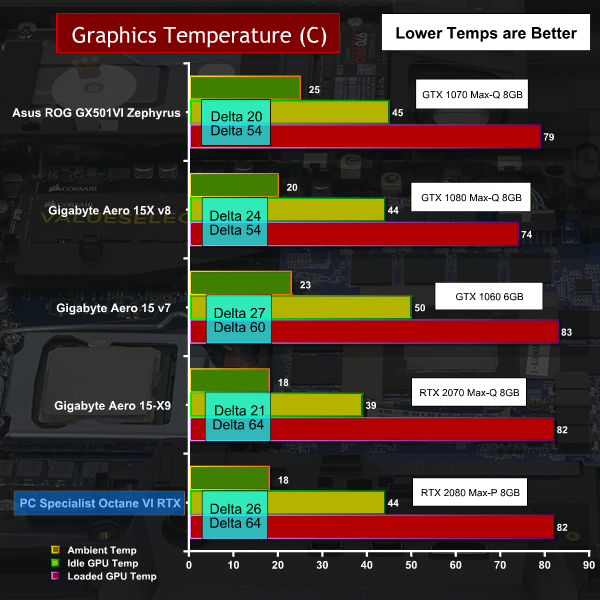 Cooling Performance Overview.
On the one hand the Core i9-9900K CPU is much more powerful than a typical mobile CPU, but balanced against that we have an enormous chassis that has the space for a substantial cooling system. We were impressed to see the CPU operated at 80 degrees C under sustained load and that the GPU was only slightly warmer at 82 degrees. Both these figures are well within safe operating limits and the CPU, in particular, is running up to ten degrees cooler than we see in some laptops.
Battery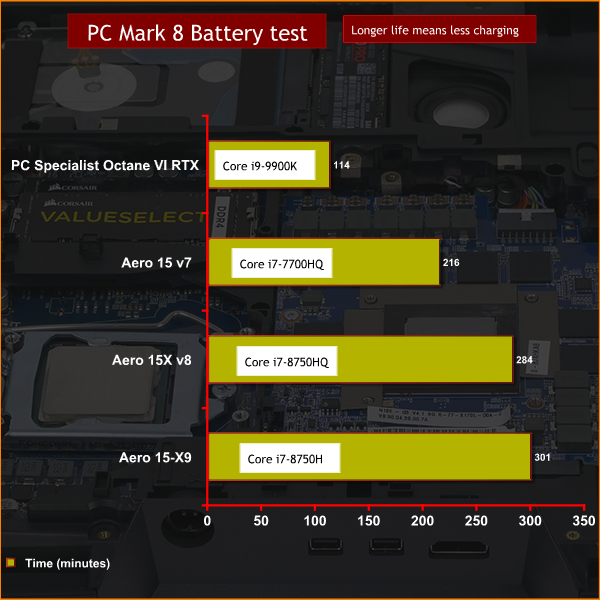 Battery Performance Overview
The Octane VI RTX includes a battery that lasts for the best part of two hours but honestly, we cannot imagine anyone using this laptop unless it was connected to a wall socket. There is the practical matter of the size of the laptop, but added to that you need mains power to allow the graphics to run at full speed. Yes, the battery life is fairly lousy but no, it doesn't matter.