All-in-all, the ASUS ZenBook 3 is an appealing ultrabook – but it is not without its issues.
First off, though, we must touch on the design. ASUS have somehow managed to manufacture a laptop that is incredibly thin, at just 11.9mm deep, while only weighing 910g, too. This is an incredible achievement – the ZenBook definitely looks and feels great.
However, I do believe it is the focus on the design which results in a number of compromises elsewhere.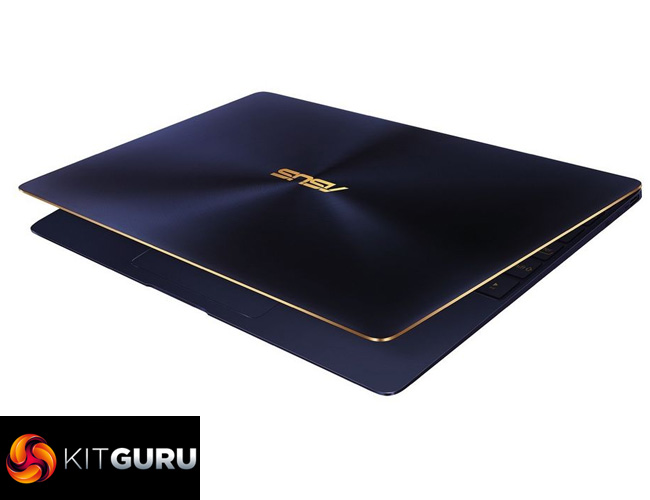 For one, the keyboard is not great – the keys lack any real tactile feedback, while key travel is absolutely minimal – less than other ultrabooks I have tested, such as the Dell XPS 13. The trackpad is also frustrating as there is no audible click, while pressing down to click feels very spongy.
General performance from the ZenBook is good, though, but it is still not as good as the XPS 13 – the latest XPS 13 uses an i7-7500U, instead of the slower i5-7200U used here. The ZenBook also incorporates a SATA 3 SSD, instead of a faster PCIe-based SSD.
Lastly, the battery life also suffers due to the compact nature of the ZenBook. A total time of 3:58 in our PCMark 8 test is still decent, but the XPS 13 lasted over an hour longer.
As such, we must present our final verdict: the ASUS ZenBook 3 is a remarkably portable laptop that is both impossibly thin and surprisingly light. However, unless you absolutely must have the smallest laptop around, we would recommend looking at the Dell XPS 13, as the ZenBook's tiny form-factor causes a few too many compromises for it to be the perfect ultrabook.
You can buy one for £1162.98 inc. VAT from Ebuyer HERE.
Discuss on our Facebook page, over HERE.
Pros
Beautifully thin.
Impossibly light.
Lovely display.
Harman Kardon speakers are surprisingly decent.
Cons
A single USB 3.1 Type-C is the only connection input.
SATA 3 SSD, not PCIe.
Keyboard is not overly satisfactory.
Trackpad lacks an audible click and feels spongy.
Battery life is not quite as good as the XPS 13's.
KitGuru says: For those looking for the most portable laptop around, you will struggle to do better than the ZenBook 3. However, its tiny size negatively affects the keyboard, trackpad, I/O options and battery life – as such, there are just too many compromises made for the ZenBook 3 to be a real winner.