Cinebench R15
To test the i5-7200U processor, I first ran Cinebench R15.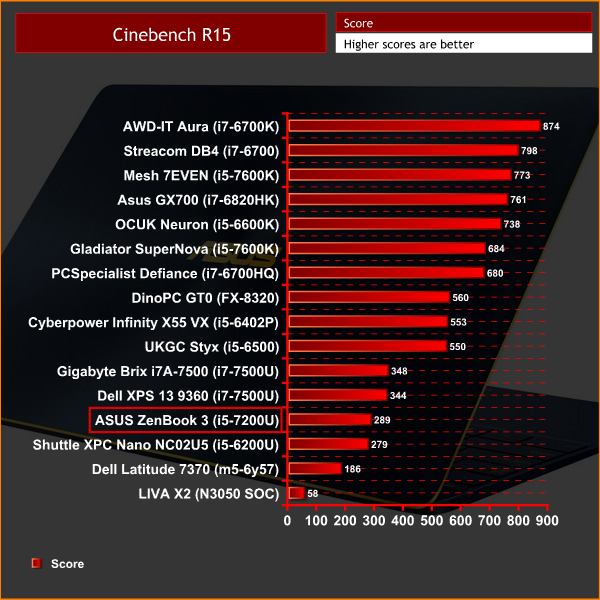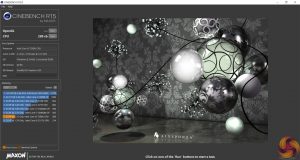 Interestingly, the Kaby Lake i5-7200U shows hardly any gain over its Skylake i5-6200U equivalent. The i7-7500U is also approximately 19% faster thanks to its higher clockspeed.
Handbrake
Next, I ran Handbrake, where I ask the CPU to encode a 1.8GB full-HD video file, outputting it to the specifications as determined by the in-built 'iPhone preset'.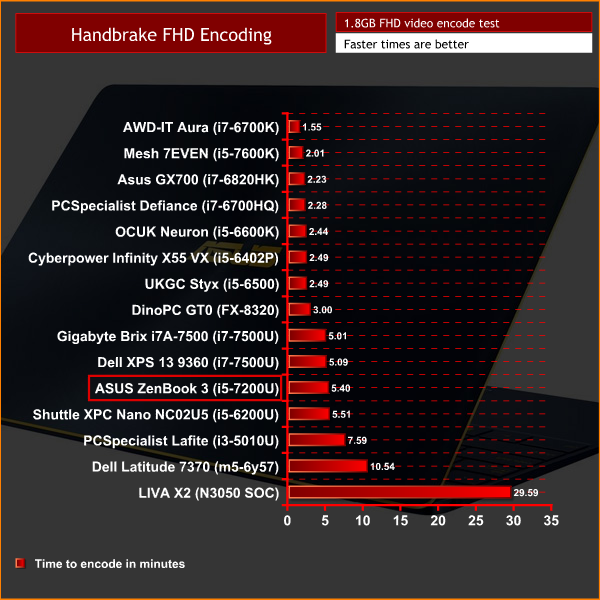 Similar results here – the ZenBook 3's i5-7200U is barely faster than the i5-6200U, but the i7-7500U again opens up a decent lead thanks to its faster frequency.
SiSoft Sandra arithmetic
The last test for the CPU, I ran SiSoft Sandra's arithmetic test – a synthetic benchmark.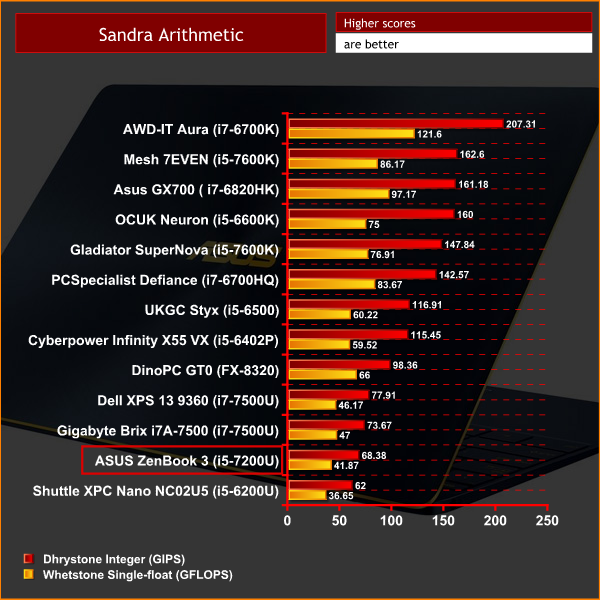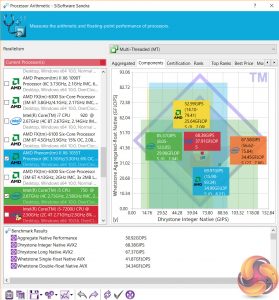 In this last test, the 7200U does open up a 10% lead over the 6200U, but it is still behind the 7500U.