The ASUS ZenFone 5 is a solid mid-range effort that improves on its predecessor in a number of ways.
For one, it sports a larger 6.2in display that has a new 19:9 aspect ratio. It has introduced a notch as well, which makes it look like almost every other Android flagship around at the moment, but if we were to criticise ASUS for that, we would also have to criticise Huawei, OnePlus, LG and so on. A notch is simply the current trend for 2018.
That display is very good for the money, anyhow, with punchy colours and excellent viewing angles. Speaking of colours, ASUS' software will also appeal to those who like their Android experience to be bright and lively – and it also has a few good features to boot.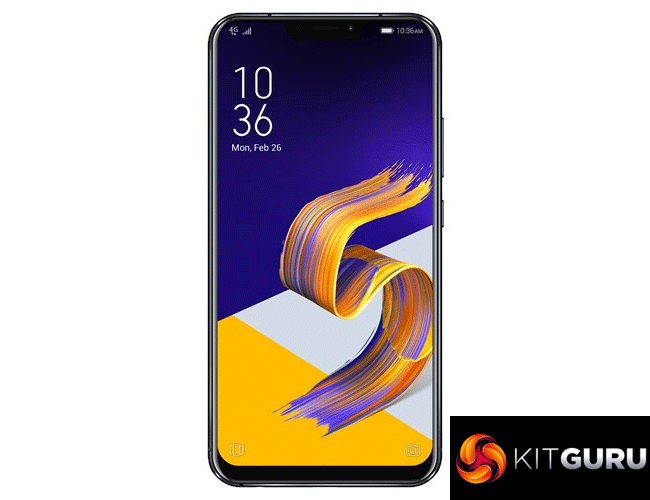 As for performance, the Snapdragon 636 processor is decent but not the fastest out there, and I did notice the phone would reach its 4GB RAM limit once I had opened quite a few apps. That being said, it is by no means a slow phone, and for the money the overall experience is pretty similar to the Honor 10.
The main focus of the phone, however, is the camera. This has one standard 12MP sensor, and one 8MP wide-angle camera which can be used to good effect. Overall image quality is impressive, and you will be taking plenty of sharp and punchy photos with this phone. Low-light performance is a bit disappointing, though, be it with the standard or wide-angle camera. Fortunately, the ZenFone 5 does utilise some effective HDR processing which can pull a remarkable amount of detail back, where the photo would otherwise be over-exposed.
At £349.99, the ZenFone 5 is a very solid option to have. Its new design is predictable, but it brings a flagship feel to the phone without adding several hundred pounds to the price tag. It is also £100 cheaper, at launch, than the ZenFone 4 – a smart move which confirms the ZenFone series as a low-to-mid range family, a position I think it is best suited to compete from.
So, if you want a very capable all-rounder without spending more, the ZenFone 5 comes well recommended. It isn't quite perfect, but it still offers impressive bang-per-buck.
You can buy one directly from ASUS HERE.
Pros
Large screen looks good.
Software has a few nifty features.
Camera produces impressive results with good lighting.
£100 cheaper than its predecessor at launch.
Generally decent performance for the price.
Glass back reflects light beautifully.
Cons
Camera low-light performance is not the best.
Snapdragon 636 can occasionally stutter.
Large notch restricts amount of notification icons.
KitGuru says: The ASUS ZenFone 5 is a very solid phone if you don't want to spend more than £350. With a couple of refinements, it could be even better.