Microsoft Corp. on Thursday introduced its first smart-band that acts like a companion for every major mobile platform as well as an ultimate health and fitness tracker. While the Microsoft Band may not be truly stylish, it may become one of the most versatile wearable gadgets available today.
Microsoft Band is a small device made of thermal plastic elastomer with adjustable fit clasp, which comes in three versions that should fit comfortably around wrists of different sizes: small (39mm), medium (41mm) and large (49mm). To ensure maximum battery life of up to 48 hours, the Band features two 100mAh rechargeable lithium-ion polymer batteries that can be fully charged in less than 1.5 hours using magnetically-coupled connector to USB. The product is dust- and splash-resistant.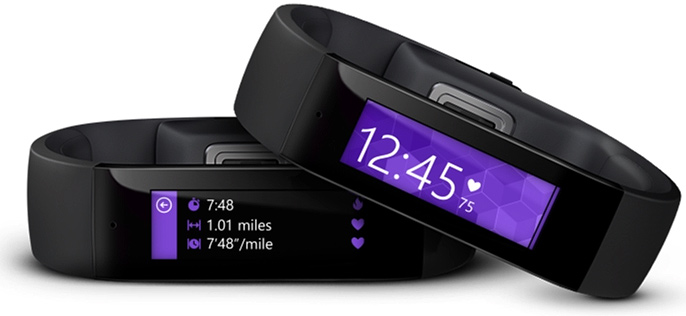 The smart-band comes with a capacitive touch 1.4" (11mm*33mm) full-colour display with 320*106 resolution. The gadget is equipped with multiple-sensors, including optical heart rate sensor, 3-axis accelerometer, gyrometer, GPS, ambient light sensor, skin temperature sensor, UV sensor, galvanic skin response sensor and a microphone. The smart-band connects to other devices using the Bluetooth 4.0 LE technology.
Microsoft Band continuously monitors heart-rate in a bid to provide better understanding of one's calorie burn, sleep patterns and other aspects of daily life. The Band can also track the length and quality of sleep, which potentially enables it to wake its owner up during suitable phases of sleep (a special app will be required).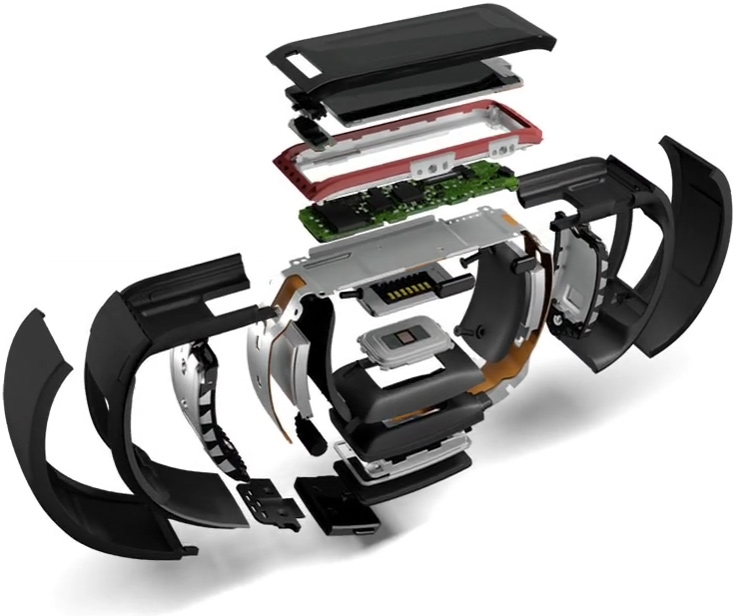 In addition to health and fitness tracking functionality, Microsoft Band also acts like normal smartwatch and notifies about incoming calls, texts, emails, messages and social updates in Facebook and Twitter, weather, finance and so on. It also supports Cortana personal assistant for those, who use Microsoft Windows Phone 8.1-based handsets.
Along with the smart-band, the world's largest developer of software also introduced the Microsoft Health platform, a cloud-based service that helps to live healthier by providing actionable insights based on data gathered from the fitness devices and apps that are used daily. Microsoft Health will support an array of devices, applications and services. At present Microsoft Health and Microsoft Band are compatible with Runkeeper, Gold's Gym and MyFitnessPal apps for active people.
In a bid to make Microsoft Band even more useful, Microsoft teamed up with Starbucks. Using a special app, the Band will display one's Starbucks card for scan at arm's length. Theoretically, the software giant could do similar things with other partners as well.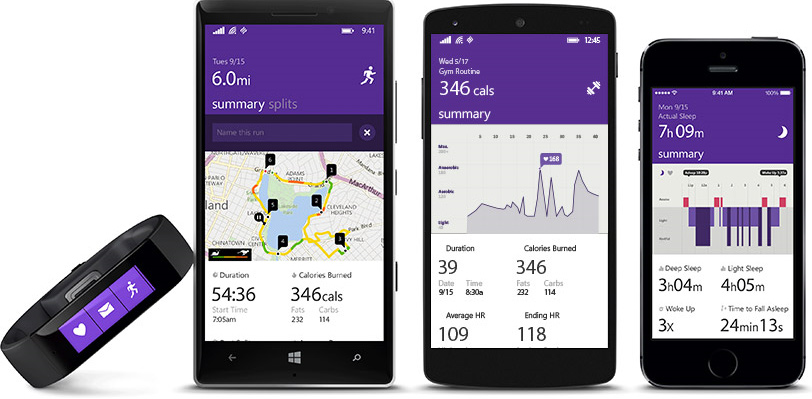 Microsoft's Band works with Windows Phone 8.1 update with Bluetooth, iOS 7.1 and later (iPhone 4S, 5, 5C, 5S, 6, 6 Plus) and Google Android 4.3-4.4-based smartphones that feature Bluetooth technology.
The Microsoft Band is already available in the U.S. for $199.99. The software giant has not made any announcements regarding prices and availability of its Band in other parts of the world.
Discuss on our Facebook page, HERE.
KitGuru Says: The Microsoft Band seems to be a very interesting device that fully reflects the vision of the "new" Microsoft. The device is compatible with all major mobile operating system and will support maximum amount of apps and services from Microsoft's partners, which is a great representation of the "Microsoft everywhere" strategy.