Televisions and computer displays have been growing in sizes ever since their very inception simply because it is more exciting to watch large-screen TVs and more convenient to use large monitors. But Palmer Luckey, the founder of virtual reality headset developer Oculus VR, believes that in a few decades such devices will become irrelevant and will be replaced by VR helmets.
In an interview with Maximum PC that was conducted at PAX East event Mr. Luckey draw an unfortunate picture for the industry of TV-sets, computer monitors, projectors and, perhaps, even cinemas. According to him, large-sized TVs are expensive to manufacture and ship, they take up a lot of space in a room and have a number of other drawbacks. As a consequence, they are going to be replaced by VR gear eventually.
"Why in the world would you buy a 60" TV that… even if it were dirt cheap for that, it is still going to cost a lot to ship it and make it from raw materials," said the founder of Oculus VR. "A VR headset is going to be much better and much cheaper and you can take it anywhere."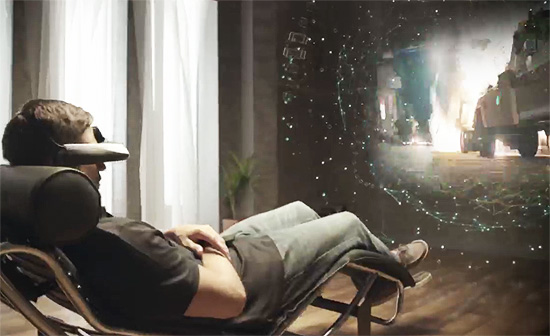 When asked about family watching of TV programs or movies, Mr. Luckey responded that eventually virtual reality technologies wouldbe so good that they would be able to simulate events when people are watching TV together.
"It is all a matter of how good VR has to be. Eventually, VR is going to be […] as good or as close to real life. If you want to simulate sitting in a room watching a TV, you will be able to do that," said Mr. Luckey.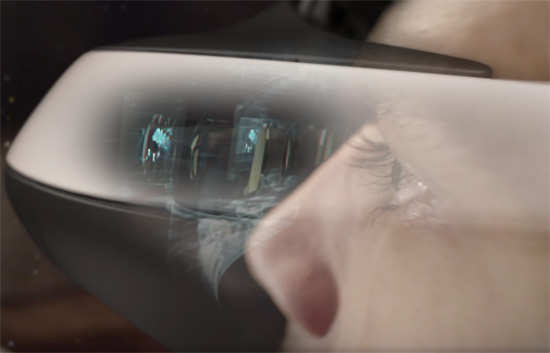 While in many ways the founder of Oculus VR sounds reasonable, the TV and monitor industries hardly have anything to really worry about. Displays will not go anywhere from small devices, hence, all graphical user interfaces will be optimized for monitors, not VR helmets; creative professionals will continue to work on large monitors as well simply because it is inconvenient to work a whole day while wearing a VR headset. TV-sets are used not only to watch movies while seating in an arm chair, but to watch news and other content while doing something else. Therefore, TVs are also going nowhere and if there are small TVs, there will be big TVs as well. At the end, headphones have not really replaced speakers. By contrary, both industries are evolving.
[yframe url='http://www.youtube.com/watch?v=uBkSOia_oWc']
KitGuru Says: Unfortunately, Mr. Luckey was not asked what to do if you want to eat and watch a movie and you have just replaced your TV with a brand new Oculus Rift headset… In general, predictions that span decades are pretty easy to make: the evolution itself is so unpredictable that nobody will ever remember what exactly was predicted initially. It is obvious that the virtual reality technologies which could simulate everything are decades away and nobody guarantees that the VR of tomorrow includes headsets or anything like that. Perhaps, special devices producing holograms would be able to create virtual reality right in your room. Quite naturally, the same devices will be able to show TV programs and other content on a surface. If virtual reality, augmented reality, TVs and other technologies we know today converge one day through holography techn, then, to some degree, Mr. Luckey will be right in his predictions to some degree.