The latest in a long line of ultra-lightweight gaming mice to emerge over the past 12 months, there is a lot to like about the Cooler Master MM711.
First and foremost, it has an excellent shape which really lends itself to a claw grip. This is my personal grip of choice anyway, but the wide hump towards the back of the mouse seems tailor made for claw grippers. On top of the shape, the primary and side buttons are good, and the scroll wheel is excellent.
Additionally, the MM711 uses the PMW 3389 sensor which performed flawlessly during my testing, and I have to say the 'ultraweave' cable is the best stock cable I have ever used on a mouse – it really is that good. I also like the improved MasterPlus software, which has certainly come a long way since I last used it, as it gives you control over a lot of key functions and settings.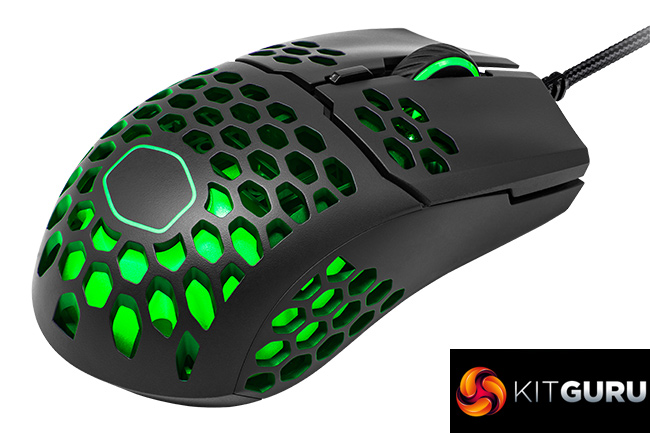 What lets the mouse down and prevents it from being a true 'must have' gaming mouse, is the overall build quality. To be clear, build quality isn't terrible but it's not exactly 'good' either. Primary, I noticed the top of shell would creak and move slightly when I would put my hand on the mouse to use it normally. On top of that, I also noticed some lateral movement from the primary buttons, again even when just using the mouse in a normal fashion. The last point to mention is that it's easier than it should be to actuate the side buttons by squeezing the sides of the mouse.
In my view, those criticisms aren't dealbreakers, but there is certainly room for improvement here. Then again, it's hard to know how much sample-to-sample variation there is – it's possible a different MM711 copy wouldn't exhibit those issues I mentioned, or they may be less pronounced.
From my experience, though, Cooler Master's MM711 is a very capable mouse with a lot of potential. If it weren't for the build quality points I've mentioned, this mouse would easily score 9/10. As it is, I still think it is worth buying, but I would love to see further improvements made in a future iteration.
We found the MM711 on Amazon UK for £57 HERE.
Discuss on our Facebook page HERE.
Pros
Great shape.
Good primary and side buttons.
Excellent scroll wheel.
Best stock cable I've ever used.
PMW 3389 sensor.
Comprehensive software.
Cons
A few build quality concerns.
RGB lighting is relatively basic.
KitGuru says: If the build quality was better, the MM711 would easily walk away with our top award. As it is, we think is it still worth buying.