There's no doubt about it, Edifier has made an excellent 2.0 speaker system in the S3000 Pro.
From the very beginning, these make a good impression thanks to the gorgeous dark wood panelling and solid construction. There's also plenty of input options – balanced XLR, RCA line in, USB, optical, coaxial and Bluetooth 5.0 – while USB, optical and 2x RCA cables come included in the box.
The audio performance is where the S3000 Pro impresses most, though. It's simply a lovely overall sound, with a real warmth to it that is backed up by plenty of detail in the high-end that never once felt harsh or fatiguing. I listened to all sorts of genres and styles with these speakers – from folk to metal, EDM to acoustic – and I never felt the sound was lacking in any specific aspect.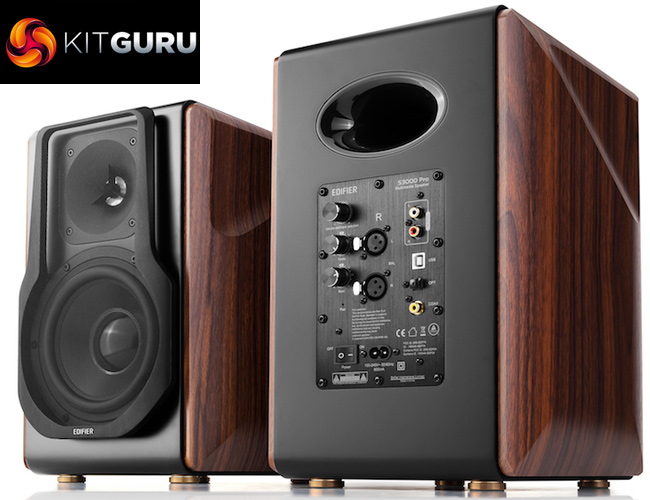 At the moment, my only concern is the wireless technology Edifier as used to connect both speakers – as a recap, the units are no longer wired together and the signal is instead shared over two 5.2GHz and 5.8GHz wireless bands. It sounds great to be able to ditch the cable interconnect, but I did experience an issue with the wireless technology where the left speaker dropped out two or three times a day.
In fairness, Edifier sent me a second sample which did not exhibit this issue, but even so I do find it strange there isn't even the option for a wired connection between the two speaker units. This is a £589 2.0 speaker system – I appreciate the convenience of the wireless connection, but there will always be some who want the wired connection as (right or wrongly), a wired connection is still perceived to offer the absolute best quality.
That aside, the S3000 Pro is a fantastic 2.0 speaker system. I've really enjoyed using them the last few weeks and will be sad to see them go. The wireless issue means I can't justify giving these our top award, but if you want a high-quality 2.0 speaker setup for the living room, these are a great choice.
You can buy the S3000 Pro on Amazon for £589 HERE.
Pros
Sleek and stylish design.
Loads of input options.
Fantastic all-round sound quality.
Cons
I had issues with the wireless connection – and there's no option to use a cable.
KitGuru says: The S3000 Pro looks and sounds fantastic. I do have a question mark over the decision to completely remove the wired interconnect between each speaker, but otherwise these are highly recommended.