Having reviewed the Nommo Chroma and now the Nommo Pro, I have to say I am impressed with both of Razer's first desktop speaker offerings.
The Nommo Pro is clearly the superior product – both in terms of sound, build quality and input options – but then again it is £350 more expensive, so I would certainly hope so.
Still, even compared to other pricier speaker systems I have used – including the AirPulse A200 – the Nommo Pro holds it own.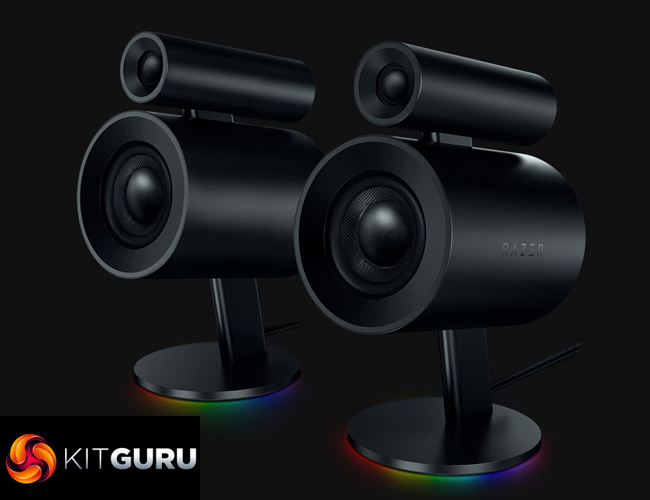 For starters, it is very well built with Razer's signature matte black aluminium construction on both the satellite units and the huge subwoofer. You also get Chroma lighting on the satellite units if that interests you at all.
I also appreciate the fact there are a total of four different input options when it comes to your audio source – USB, analog (3.5mm), optical (TOSLINK), and Bluetooth 4.2. You can easily change between all four inputs on the fly by using the bundled control pod, too, while this also acts as a volume wheel.
As for the sound, once you turn off the THX mode everything sounds very clear and crisp, and I have to say the sound is hugely enjoyable. If you upgrade to the Nommo Pro from a £50 speaker set you've had for the last few years, I guarantee you will be hearing details in your favourite songs that you've not heard before. It's not what I was expecting from the Nommo Pro but it is certainly my favourite aspect of the sound.
I did have the dial the bass down to prevent it from overwhelming the music and sounding too bloated, but with the bass boost setting at 15% I had a very happy mix that worked for music, videos and some gaming sessions when I didn't want to reach for my headset.
I do feel that the subwoofer could be better tuned, though, as it feels slightly wasteful to turn the bass down so far as to not let it interfere with the clarity of the satellites, and I actually think these satellites on their own, with added bass ports, would sound fantastic.
On the whole, though, the Razer Nommo Pro is a quality piece of kit. It's obviously not cheap at £499, but for me I'd say it is a price worth paying thanks to that impressive clarity, solid build quality and user-friendly controls.
You can buy the Nommo Pro directly from Razer for £499 HERE.
Pros
Clean and clear sound – once THX mode has been disabled, that is!
Well built.
Plenty of input options.
Control pod makes on the fly adjustments easy.
Three included cables.
Cons
Turing bass boost down is required to prevent the bass sounding loose and bloated.
A lot of money for desktop speakers.
KitGuru says: While I'd advise you to tune the bass boost down a fair whack, the Nommo Pro provides a very clear listening experience that is really quite enjoyable.