Curved monitors are fast becoming the default choice for gaming. Certainly, once you've gone curved, it's hard to go back to flat. After all, the earth isn't flat, despite what some people think. MSI's Optix MAG272CQR combines a lot of gaming sweets spots into its curvy panel. It's 27in and has a 2,560 x 1,440 resolution, which remains the best trade-off between pixels and frame rates. It also supports 165Hz refresh with adaptive sync, so the key boxes are checked.

After the superwidescreens we have been testing recently, particularly the Philips Brilliance 439P9H, the MAG272CQR feels a bit narrow, although it's still 16:9. The VA panel provides the usual high 3,000:1 contrast associated with this technology, but a modest 300cd/m2 brightness, which will limit the level of HDR available, although this screen is still labelled as HD Ready. The adaptive sync provided is AMD FreeSync and the screen isn't yet on the G-sync Compatible list. MSI claims 100 per cent sRGB and 90 per cent DCI-P3 gamut, which are decent figures if borne out in the real world.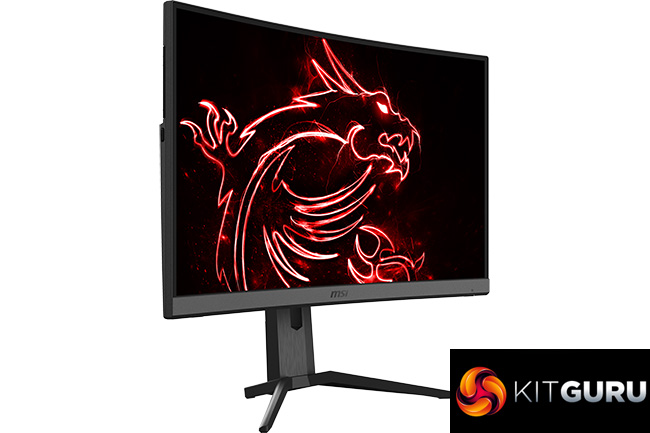 There's a decent array of input ports, including two HDMI 2.0b, a single DisplayPort 1.2a, and even USB-C. You get a USB hub, too, although only with two downstream ports. The analog headphone minijack is complemented by a headset hanger that pops out the left-hand side of the bezel. However, whilst tilting and raising are available, ergonomic adjustment doesn't include swivelling, strangely.
Best of all, this screen costs less than £350. Considering that you're getting a 27in WQHD curved display with 165Hz refresh for that, the price seems very competitive. Read on to find out if MSI has the balance right between affordability and sheer ability.
Specification:
Screen size: 27-inch, 16:9 aspect
Native resolution: 2,560 x 1,440
Curvature: 1500R
Refresh rate: 165Hz, FreeSync 2
Panel type: VA
Contrast ratio: 3,000:1 (typical)
Brightness: 300cd/m2
Response time: 1ms MPRT
Display inputs: 2 x HDMI 2.0b, 1 x DisplayPort 1.2a, 1 x USB-C
USB hub: Yes, 2 x USB 3.2 Gen1
Tilt: 5 degrees forward, 20 degrees backward
Raise: 130mm
Swivel: No
Portrait: No
Other: Audio output, headset hanger
Retail Price: £339 (inc. VAT)
The MSI Optix MAG272CQR comes in a rather nondescript brown box, considering the feature-rich gaming screen found within.
Inside, along with the power cord, are HDMI and DisplayPort video cables plus an upstream wire for USB.
The MAG272CQR is rather black, with just the red MSI logo and red menu control joystick on the rear adding a bit of colour. However, when the screen is on, LED lighting on the rear illuminates in a diagonal line to add a bit more bling.
The curvature is a reasonably curvy 1500R, although you don't notice this as much with a 16:9 screen as you do with the wider aspect ratios that are increasingly popular.
There is less adjustment with this screen than you might expect. You can raise and lower through a range of 130mm, and tilt forward by 5 degrees or backwards by 20. But you can't swivel the panel around the stand at all.
The retractable headphone hook on the left-hand side (seen here from the rear) is a nice touch that gamers will appreciate. Or anybody else who uses headphones with their PC regularly, for that matter.
You get a reasonable allocation of video ports including DisplayPort 1.2a, two HDMI 2.0b, and even USB C. The latter also supplies power for charging, although MSI doesn't mention the output level. There's an upstream for USB 3.2 Gen 1 but only two downstream ports.
The menu is exclusively controlled by the red joystick on the rear, although there is a separate power button at the bottom right-hand corner.
Pulling the joystick up, down, left or right enables quick menus. The ones described below are the default, but you can also reconfigure with Brightness, Refresh Rate and Information on Screen in any of the available positions.
Pulling left calls up the "Alarm Clock", which is actually a timer, presumably so you don't lose track of how long you've been playing League.
Pushing the joystick up reveals the Game Modes. These include User-configurable, FPS, Racing, RTS, and RPG.
Pulling right lets you manually choose between the four different video inputs.
Finally, pulling down lets you choose between 12 different hardware-generated crosshairs, which MSI calls Screen Assistance so nobody can accuse you of cheating.
Pushing the joystick in calls up the main menu, with Gaming being the first choice. This provides another way to choose your Game Mode. You can also select a Night Vision setting. This is a feature introduced last year by MSI that essentially increases the detail in shadows. As well as the default Off setting, this has Normal, Strong, Strongest and AI levels.
You can overdrive the pixel response to Fast or Fastest under Response Time. There's an Anti Motion Blur option, although you can't enable this at the same time as HDCR, a Response Time setting, or FreeSync.The Alarm Clock is available here too, as are the crosshairs (sorry, Screen Assistance). If you scroll down further, you can toggle FreeSync too.
Next down is the Professional submenu, where again we see MSI separating gaming presets from the everyday usage scenarios. In this area, you can choose between User-configurable, Reader, Cinema, Designer and HDR. Eye Saver is a low blue mode to guard against strain, although it only has an on-off switch, not multiple levels.
HDCR is dynamic contrast, and you can toggle Anti Motion Blur here as well as in the previous menu. Image Enhancement is a sharpening control, with four levels (Weak, Medium, Strong, Strongest) as well as Off.
The Image submenu lets you alter Brightness, Contrast, Sharpness, Color Temperature and Screen Size. Sharpness has six levels from 0 to 5, whilst Color Temperature can be Cool, Normal, Warm or user-defined red, green and blue values. Via Screen Size you can select whether the aspect is native, 4:3 or 16:9.
Input Source, as the name suggests, lets you choose manually between the four different video input sources.
Navi Key is where you change what the joystick quick menu positions do. Every direction can be configured, although only a subset of functions are available.
Finally, Setting is where you choose the OSD language, and other characteristics of its appearance. You can also reset everything to default here.
MSI also provides Windows software you can use to control many of the monitor's settings. Gaming OSD 2.0 requires the USB upstream to be connected, but lets you choose all the gaming-related OSD options we've described above.
Overall, the OSD isn't overly full of features, for example lacking gamma settings, but it's also quite focused and well organised for the intended gaming user, with Gaming OSD 2.0 making the functions very simple to configure. Our usual MSI question about separating game and standard preset sections remains, however. They would be better off in one list.
Our main test involves using a DataColor SpyderX Pro Colorimeter to assess a display's image quality. The device sits on top of the screen panel surface while the software generates colour tones and patterns, which it compares against predetermined values to work out how accurate the screen is.
The results show –
A monitor's maximum brightness in candelas or cd/m2 at various levels set in the OSD.
A monitor's contrast ratio at various brightness levels in the OSD.
The brightness deviation across the panel.
The black and white points.
The colour accuracy, expressed as a Delta E ratio, with a result under 3 being fine for normal use, and under 2 being great for colour-accurate design work.
The exact gamma levels, with a comparison against preset settings in the OSD.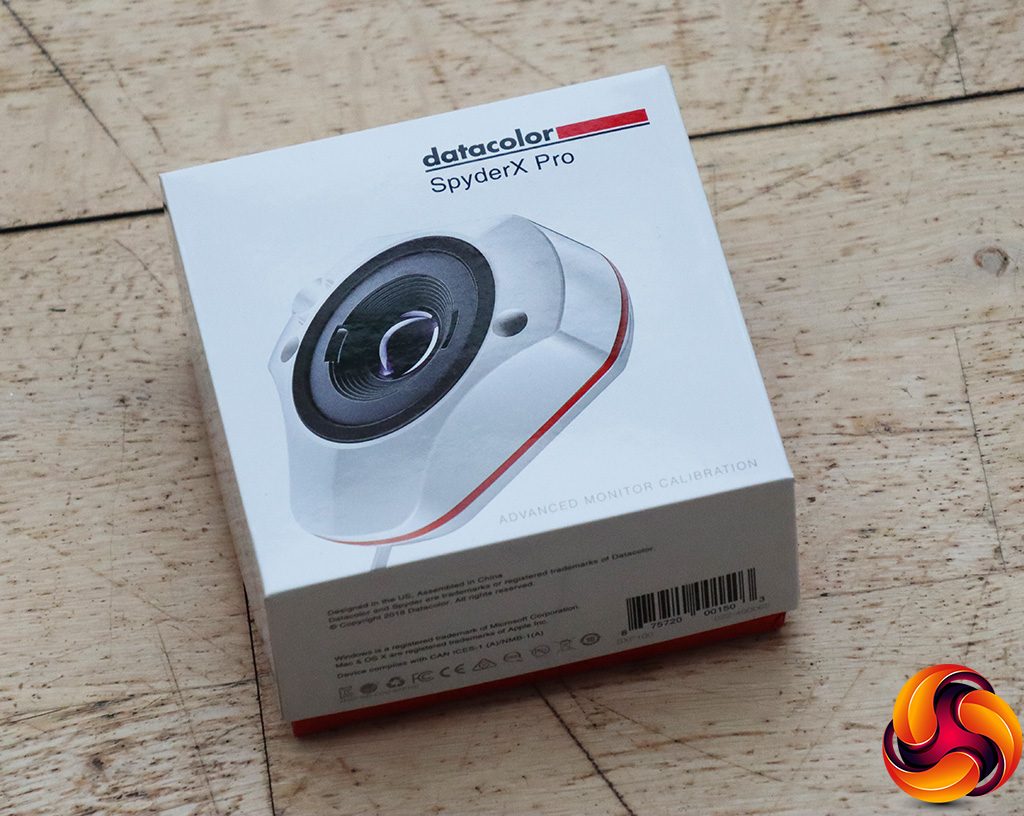 We first run this test with the display in its out-of-the-box state, with all settings on default. We then calibrate the screen using the SpyderX software and run the test again.
We always test the display subjectively on the Windows desktop, using it for general tasks such as browsing and word processing, and with games as well, even if the display is not intended solely for that purpose.
We pay careful attention to any artefacts, ghosting or motion blur, and enable any gaming-specific features, such as adaptive-sync settings like G-Sync or FreeSync, using a compatible graphics card in our test PC.
We performed the quality tests on the MSI Optix MAG272CQR at its native 2,560 x 1,440 resolution in the default mode, after resetting the OSD, which sets the refresh to 144Hz. Our test system was equipped with an AMD Radeon Vega Frontier Edition graphics card, which supports FreeSync.
Things get off to a good start with the Gamut, recording 100 per cent of sRGB, 86 per cent of AdobeRGB and 93 per cent of P3.
Brightness uniformity is generally very good, with just the bottom left and right corners a little more aberrant.
Colour uniformity is even better than brightness uniformity, at all levels.
The MAG272CQR lives up almost exactly to its 300cd/m2 brightness level, hitting 304.4cd/m2 at 100 per cent. Contrast registers a comfortable 2,400:1 at this level as well. The white point is quite variable, ranging from 6500K to 6800K.
The default settings (represented by User) equates to 237.2cd/m2 brightness, 2,100:1 contrast and 6800K white point. Looking at the Game Modes next, FPS, Racing and RTS all have similar brightness levels near the maximum, but FPS has 2,200:1 contrast, Racing a much higher 2,720:1, and RTS in the middle with 2,590:1. The white points are similar at 6800K for FPS and 6700K for Racing and RTS. The RPG option is a bit different, with a less bright 194.7cd/m2, lower 1,720:1 contrast, but similar 6800K white point.
Turning to the Professional Modes, Reader is much dimmer at 147.5cd/m2, with a low 1,500:1 contrast, and very warm 4500K white point, presumably to guard against eye strain over long usage. Cinema is back to near the brightest level at 282.4cd/m2, with a reasonable 2,220:1 contrast and mid-range 6800K white point. Designer and HDR both use a 6700K white point and the same 2,590:1 contrast, but Designer is less bright at 218.9cd/m2, whilst HDR unsurprisingly is near top brightness at 292.4cd/m2.
The MAG272CQR only has one gamma level, but at least it hits the middle with a score of 2.2.
An average delta of 1.7 equates to very accurate colour, but not the absolute best we've seen. So this screen was a prime candidate for calibration with the Spyder X.
After calibration, gamut has reduced slightly. The sRGB score remains at 100 per cent, but AdobeRGB has gone down a notch to 85 per cent, and P3 down to 91 per cent. These are still good results, though.
The gamma for the single setting remains at the mid-range 2.2.
Colour accuracy, however, has improved significantly to 0.7 – close to the best we've ever seen.
Overall, this is a pretty stunning set of results. You do need to calibrate to get the very best colour accuracy, but otherwise this screen is a top performer in every respect.
We also tried the MAG272CQR with our usual selection of popular games. For this, we switched to a DisplayPort connection so we could increase the refresh to 165Hz (144Hz is the maximum with HDMI) and made sure that FreeSync was enabled, which it was automatically. We then fired up CS:GO, Rainbow 6 Siege and League of Legends. The experience was excellent, with sharp, responsive, high frame rates in CS:GO in particular. This older game can deliver 165fps or more at 2,560 x 1,440 and the monitor can display these frames very smoothly.
The MSI Optix MAG272CQR could be the screen that convinces you to go curved. It boasts great performance, and just the right resolution at 2.5K that is the current best compromise between frame rates and detail, so this monitor should really be able to take advantage of its 165Hz capability and adaptive sync.
You even get a USB C input, which adds future proofing. This isn't an absolutely perfect screen. Only having two USB downstream ports that are a little inaccessible at the back means you will most likely only be plugging in keyboard and mouse this way, not a memory key. The lack of swivel adjustment is also an odd omission.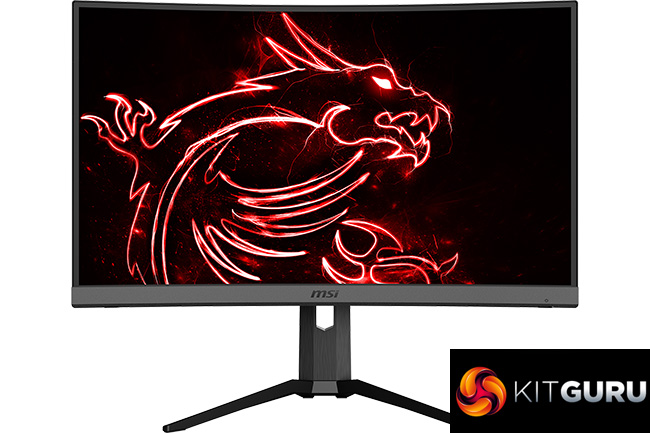 However, you're getting all this quality and ability for under £350, which makes this screen a bit of a no-brainer if you're looking to upgrade from an older Full HD 24in monitor. You're not paying any premium over 144Hz models, and there aren't any significant weak spots either. Unless you have the budget for something bigger and wider, this is the Must Have screen for the everyday gamer.
The MSI Optix MAG272CQR is available from Currys PC World for £339.
Discuss on our Facebook page HERE.
Pros:
Reasonable price.
2,560 x 1,440 is a good balance between quality and attainable frame rates.
Great colour accuracy (excellent when calibrated).
165Hz refresh.
FreeSync 2 adaptive sync.
Decent level of controls for gamers.
Gaming OSD 2.0 software makes configuration easy.
USB C video input.
Built-in USB 3.2 Gen1 hub.
Headset hanger.
Cons:
Only two USB downstream ports.
No swivel.
Not yet on G-sync Compatible list (although it did work during testing).
Low 300cd/m2 brightness limits HDR abilities.
KitGuru says: The MSI Optix MAG272CQR is our new mainstream gaming champ, with excellent performance and a decent set of features for a reasonable price. It's time to go curved!