All-in-all, I greatly enjoyed using the Cooler Master MasterKeys Pro S White LED (even if the name is a bit of a mouthful).
I am appreciative of the simple, back-to-basics design used, as not everyone wants an aggressive 'gamer-style' keyboard sitting on their desk at home.
The ten-keyless design also means the MasterKeys Pro S White is very small – it actually measures just 359mm wide. This is great for people with smaller desks, or if you are like me, those who like having a clean and uncluttered work space.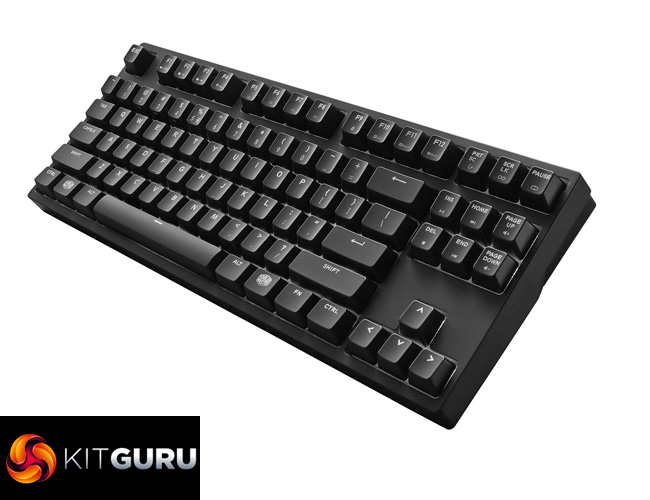 Using the keyboard is a good experience, too – the on-board lighting and macro controls are easy to use, despite the fact that they are not dedicated buttons.
One area I would like to see more variety in, though, is with the range of mechanical switch options available. As it stands, Cooler Master only sell keyboards with MX Brown switches in the UK. For me, that's fine as I like the tactile feedback. However, I know many gamers prefer MX Reds due to their linear action – if Cooler Master could cater for this market segment as well, I am sure they would be selling more keyboards as a result.
There was just one more issue – the supplied cable is too short. This is another minor issue, but it is something we have mentioned previously so it is disappointing not to see a longer cable included by default. As it happens, I had to use a 30cm USB-extension cable just to allow the included cable to reach my PC.
That being said, the Cooler Master MasterKeys Pro S White LED is an excellent TKL keyboard. Its build quality is great, while the white LEDs are clear and piercing. It is not going to appeal to everyone due to the TKL design, but for those who prefer smaller keyboards, it is certainly well worth buying.
The MasterKeys Pro S will be on sale for £79.99 in the coming days. Considering the Pro S RGB edition retails for £40 more, I think this is a very fair price. Many people, myself included, would rather set a single-colour backlight anyway, so having a white-only option for £40 less is certainly enticing.
Pros
Compact design.
Great build quality.
White LEDs are strong and bright.
Cherry MX switches.
Intuitive macro and lighting controls.
Cons
Only available with MX Brown switches.
Supplied cable is too short.
KitGuru says: For those looking for a simple-yet-effective TKL keyboard, the MasterKeys Pro S White is an excellent option. If the cable was 30cm longer and Cooler Master offered a choice between the different MX switches, it would be the perfect TKL board.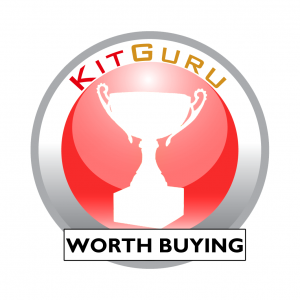 Be sure to check out our sponsors store EKWB here