Corsair has produced some fantastic looking keyboards in the last year. Adding to that line up now is a variant on its highly praised STRAFE design – the Silent. This board features the same RGB backlighting, media keys and attachable wrist rest, but with modified mechanical switches to make them that much quieter when you are typing.
Corsair assures us that doing so has not affected the responsiveness of the Cherry MX switches and in-fact thanks to the inclusion of gold connectors they may even be faster than before – which considering this review model sports modified mechanical switches akin to Cherry MX Reds, is plenty fast indeed.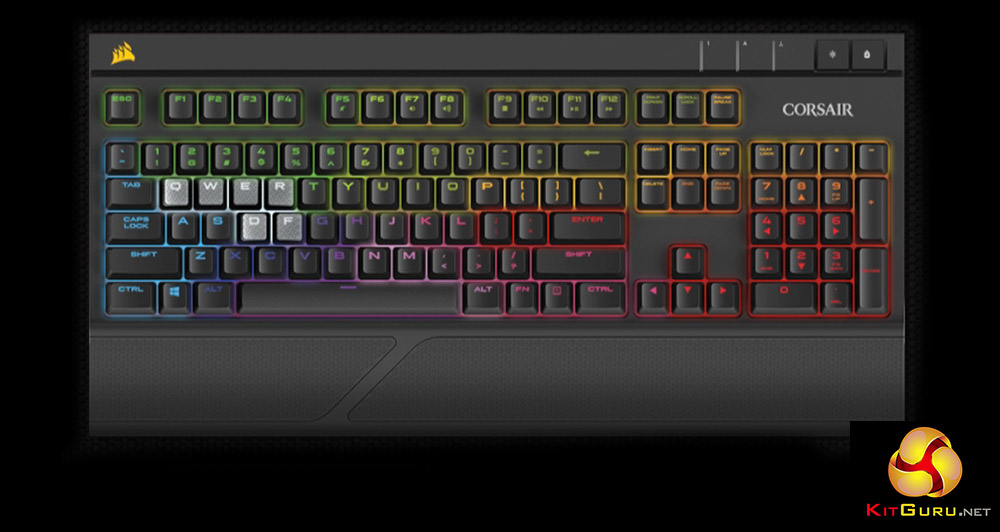 Corsair STRAFE SILENT RGB Features:
Cherry MX "Silent" switches.
Per-key backlighting offers high-level customisation.
Fully programmable keys for remapping.
USB port for connect-through.
Textured and coloured keycaps for comfort and control.
Gaming circuitry gives 100 per cent anti-ghosting.
Easy access to media with built-in media keys.
The Corsair Gaming STRAFE Silent may not look much different then the standard STRAFE. It has all of the same features and back-end software perks with the addition of the quieter switches, which Corsair brands in a class of their own. Now when you go to buy a STRAFE RGB keyboard, you can get it with Cherry MX Red, Brown or MX Silent switches.
But what makes these work differently than others?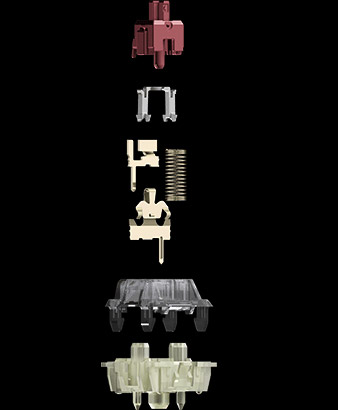 The Cherry MX Silent switches are built much like a standard switch, but they also feature a pair of "component tappets" to reduce the impact of the key at the base of the switch. That base, we are told is made from a patented "glass fibre," which also helps cut back on noise output.