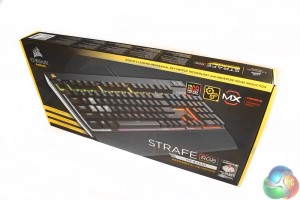 The packaging for the Corsair Gaming STRAFE Silent is much the same as it was for the standard RGB STRAFE with the only real difference being the small badge (not a sticker, kudos Corsair) that tells you which switch type you have. Other features are also proudly displayed, as well as a large picture of the board on the front and back at different angles.
Of course it also breaks down the RGB backlighting, which is a nice feature to have for those that like customisation as it provides a lot of scope for making the keyboard look like yours.

Everything is packaged up nicely too, so there should be no concern when having this keyboard shipped to you. It has a good chance of arriving in perfect condition.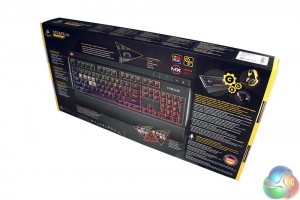 The rear features some more break downs of different aspects of the board, as well as the suggestion that you pair it with other Corsair peripherals like its mice and headsets. If you do so with ones that also support RGB backlighting and the Corsair Utility back-end software, you can have them coordinate light shows. While you will not be able to see most of it while using those products, it might make you look that bit cooler.
The Corsair Gaming STRAFE Silent comes with the usual warranty sheet and quick set up guide, though for those looking to delve deeper into the features or Corsair Utility software, you will need to read up online.
There is also a set of additional, alternative keycaps with slightly-slanted tops to theoretically deliver better gaming performance although I personally don't notice much, if any, difference.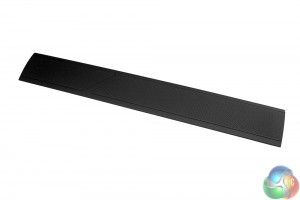 The only other accessory included with this board is the bundled wrist-rest, which has two split textured sections coated in hard plastic, while the exterior of the rest and the single diagonal slash through the middle, are coated in a softer material.