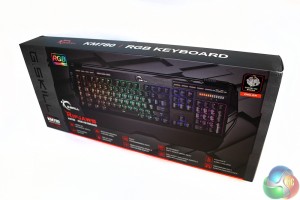 The packaging for the G Skill KM787 Ripjaws is of a high standard, with a giant picture of the board itself in its default configuration and a taste of the backlighting effects you can put into play. There is also a sticker to let you know which type of mechanical switch you have under the hood. In the case of this review sample, it is Cherry MX Browns with a clear plastic surround.
While there is also a sticker letting us know that this is an "English," layout, it does actually adopt the American style.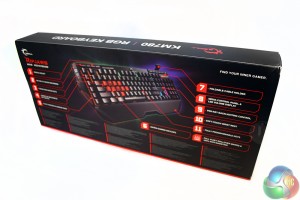 The back highlights features in further detail, as well as showing off what it looks like with some custom keycaps in place.
Speaking of which, they come in a neat carry case that can clip on to the keyboard itself. They even have their own cap-key locked to the lid. The replacement caps are painted in an eye-catching red, while the WASD caps are slanted towards the centre, making them more easily pressed during FPS gaming.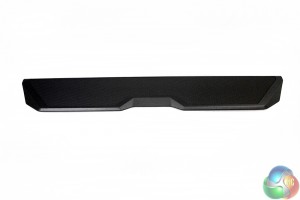 Along with the manual and warranty sheet, the Ripjaws keyboard also comes with a detachable wrist rest. It locks into place underneath the board and has a patterned, plastic coating on top for comfort. We have seen in the past that similar surfaces can often become dusty and can collect skin and other dirt after prolonged use, more so than flat plastic rests can.
We shall have to see how this one performs over time.