The AOC AGON AG273QCG is an excellent monitor. It offers all the gaming performance you'd expect of a typical 1080p TN gaming display but at a larger 27-inch size and 1440p resolution.
Its use of a high quality 8-bit panel, rather than a 6-bit one with dithering, means image quality is a step up from cheaper TN gaming displays and it arrives well calibrated too. You also get G-Sync and ULMB so you've a choice of either a smoother image or less motion blur when gaming.

A reasonably nice design and high build quality add a premium touch while a couple of light zones on the back and bottom add a bit of flare without making the display totally garish. We're even a fan of the slight curve to the screen.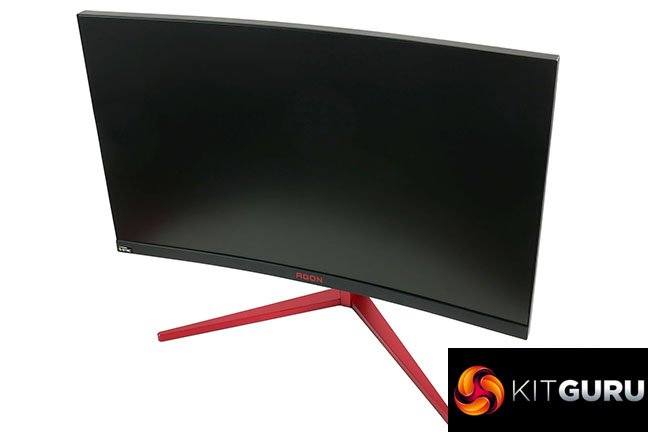 However, there are a couple of key problems. The first is the slightly grainy surface to the screen that can make using the display for things other than gaming less enjoyable. Any screen that makes large blocks of white look this fuzzy isn't one we'd want to use everyday.
Then there's the price. At £650 it's exceedingly expensive for a TN gaming screen. For instance, you can buy the excellent Asus PG278Q for £570, and although the AOC model does include more lights and those headphone stands, they're otherwise equals. You can also get the near identical Omen by HP for £599 and it is a far nicer looking bit of kit.
Meanwhile, even something like the AOC AG271QG can be had for less, and it uses a more expensive IPS-type LCD panel. Some users will prefer the image from the AG273QCG as it doesn't suffer from IPS glow and has the faster response time, but the fact remains that IPS is generally considered a more expensive, premium technology.
For this reason the AG273QCG isn't a display we'd strongly recommend at its current price. Once it drops in price – as it no doubt will – to closer to £550 it will be more of a contender, though for us the graininess of the screen would still be a concern.
Buy from Amazon for £650 HERE.
Pros:
Great gaming performance
Smooth G-Sync gaming
Decent image quality for TN LCD
Good calibration out of the box
Larger and higher resolution than typical gaming screens
Cons:
Very expensive for a TN LCD
Slightly grainy image
TN LCD makes for poor viewing angles
Not great for work
Kitguru Says: A very competent higher-end gaming screen but it's let down by a grainy screen surface and high price.