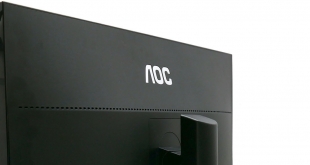 The G2790PX is one of AOC's latest 27-inch, 144Hz TN gaming monitors, and unlike most gaming displays, this one is all about style; it's slick narrow bezel and classy design is seldom seen in gaming circles. Joining this snazzy exterior is the inclusion of Freesync, a fully adjustable stand, plenty of video connections and a USB hub too. It really is every bit the premium monitor… on the outside at least.
When it comes to the actual display, though, this monitor is rather more modest. Despite its 27-inch size it retains a 1080p resolution and while a 144Hz refresh rate and Freesync tick the right gaming boxes, they're hardly cutting edge stuff.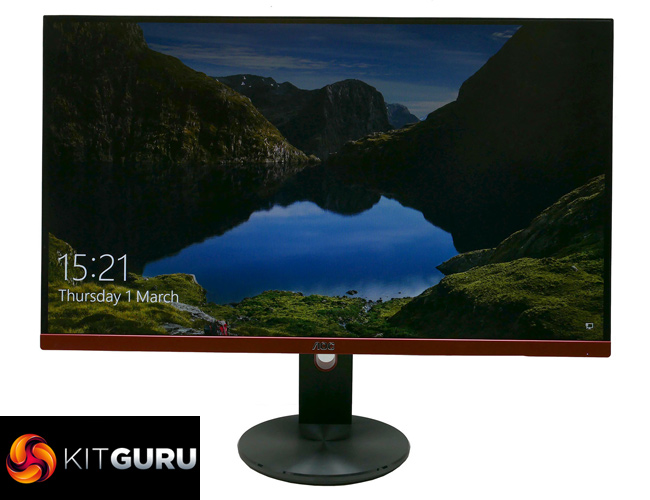 Given this middle-of-the-pack spec list it's no surprise the monitor itself is priced somewhere in the middle too, coming in at around £290. The most basic 144Hz displays can be had for around £200, while the priciest 27-inch models – that have a 2560 x 1440 resolution and G-Sync – are north of £500.
Looking at those features in a bit more detail, joining the 144Hz refresh rate is a 1ms response time, as you'd expect of a TN display. This should ensure this display delivers as nippy a gaming performance as any other screen – 240Hz and backlight strobing models aside.
When it comes to connectivity, you're getting one DisplayPort 1.2 alongside two HDMI 1.4 ports and intriguingly a D-Sub port for VGA, which could come in useful for old consoles and such. You also get a headphone jack and microphone port along with stereo speakers.
As for the stand, it is detachable and offers height, tilt, swivel and pivot adjustments, so you should be able to get this display setup just how you like, without having to resort to stacking it on a pile of boxes or lifting the whole thing up just to plug cables in.
All told, there's quite a few things to unpack here, so let's dive in deeper and see how this display holds up.
Specification:
Screen size: 27-inch, 16:9 aspect
Native resolution: 1,920 x 1,080
Refresh rate: 144Hz
Panel type: TN
Contrast ratio: 1,000:1
Brightness: 400cd/m2
Response time: 1ms grey-to-grey
Display inputs: DisplayPort 1.2, 2 x HDMI 1.4, 1 x D-Sub
USB hub: USB 3.0, four ports
Tilt: Yes
Raise: Yes
Swivel: Yes
Pivot: Yes
Other: Speakers, headphone jack
VESA: Yes
Warranty: 3 years
Retail Price: £290 (inc. VAT)
Be sure to check out our sponsors store EKWB here