The AOC G2790PX is an interesting mix of a monitor. On the one hand it has high-end styling and an ample feature set, making it seem decent value considering its mid-range price.
However, its middling image quality combined with a resolution that feels a bit stretched on a 27-inch display means it's not quite up to scratch in terms of general desktop use.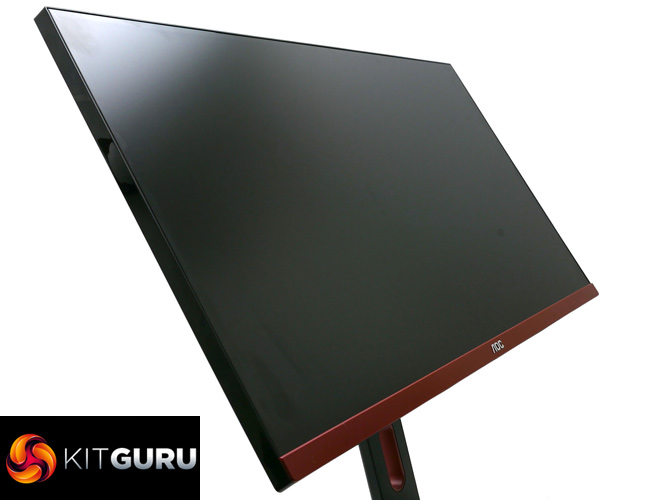 The resolution and screen size work well for gaming, though, and overall the gaming experience here is decent if unspectacular. It's basically a typical 144Hz TN gaming display, with the addition of Freesync.
The problem is, you don't need to spend much more to get far superior displays. In particular, AOC's own AG251FZ offers better image quality, a 240Hz refresh rate and just as premium a stand and feature set for just £300.
As such it really comes down to how much you value this display's narrow-bezelled design. It does make for a classy looking display but in terms of performance this display is competing with models that are £70-£100 cheaper.
You can buy the G2790PX for £290.59 from CCL HERE.
Pros:
Stylish design.
Versatile stand.
Plenty of connectivity.
Great gaming performance.
Cons:
Poor image quality.
Very poor contrast.
Clunky onscreen menu.
KitGuru says: A stylish and feature-rich display that's good for gaming but less appealing for everything else.