The Omen by HP 27 is a good quality 27-inch gaming monitor that easily takes the fight to the likes of the Asus PG278Q and Dell S2716DG. Its gaming performance is excellent, its image quality is as good as you can get for a TN gaming display and it has essentially all the features you'd hope for.
What's more, this display's design comfortably puts it ahead of all competitors. It has the class, cohesion and build quality that no other screen can match. Only the lack of pivot and rotation adjustment in the stand puts a dent in its appeal.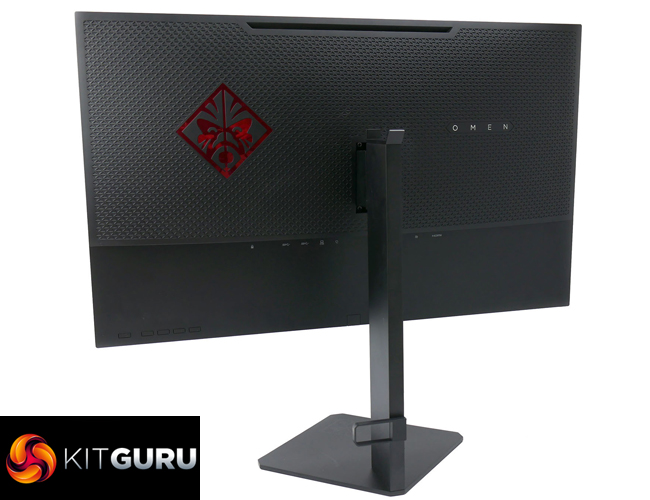 The problem is, this display is £100 more than those direct competitors, and while its design does make up for that somewhat, it's still a large gap to bridge. Moreover, those direct competitor displays are already rather expensive. The premium of including G-Sync means they're well over £100 more than non-G-Sync models that otherwise largely match their performance.
What's more, you can even buy the Acer XB271HU and AOC AG271QG for less, and those displays have the better image quality of an IPS panel.
As a result, it's hard to strongly recommend this display. For competitive gaming performance, there are umpteen cheaper displays that deliver where it counts. Meanwhile, if you're after a more premium monitor a version of this display that uses an IPS panel would seem a far more sensible option for the price.
You can buy one directly from HP for £699 HERE.
Pros:
Class-leading design.
Excellent gaming performance.
Good image quality for TN.
High brightness.
Cons:
Expensive.
Poor viewing angles.
Poor light grey colour reproduction.
No pivot or rotation on stand.
KitGuru says: A stylish design and good overall image quality make this display a real contender but its high price is hard to swallow.